Double the trouble with an increase in ransomware attacks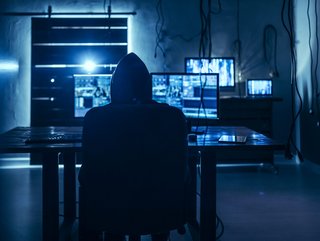 Security organisations worldwide have embraced Zero Trust and microsegmentation strategies
A recent report by Akamai and Vanson Bourne has revealed that ransomware attacks have doubled over the last two years
Ransomware attacks are becoming increasingly common, with major companies across the globe falling prey to them. Cybercriminals do not discriminate. They will target any consumer or business, regardless of industry or size.
Ransomware, a type of malicious software employed by cybercriminals, infiltrates computer systems or networks, rendering them inaccessible or encrypting their data. These malicious actors then demand ransom payments in exchange for decrypting the seized data. The victims of malware attacks then face three options: paying the ransom, attempting to remove the malware, or restarting the device. To safeguard against ransomware threats, vigilance and robust security software are essential.
Ransomware attacks appear to be doubling
In recent years, malicious actors have become a lot more creative at demanding payments that are almost impossible to trace, enabling criminals to remain autonomous. The report from Akamai and Vanson Bourne, 'The State of Segmentation 2023' which surveyed 1,200 IT and security decision-makers from across the globe, revealed that ransomware attacks have doubled over the last two years.
The organisations surveyed reported an average of 86 ransomware attacks in the past 12 months, up from an average of 43 two years ago. The US and Germany bore the brunt of these attacks, with the U.S. experiencing 115 attacks and Germany 110. Enterprises that fell victim to these attacks reported network downtime (44%), data loss (42%), and brand/reputation damage (39%) as the most common consequences.
Implementing Zero Trust and microsegmentation strategies
In response to the escalating threat of ransomware attacks, security organisations worldwide have embraced Zero Trust and microsegmentation strategies, with 93% recognising their efficacy in safeguarding assets and preventing ransomware incursions. Among respondents who reported deploying segmentation, a staggering 99% have also adopted a Zero Trust security framework.
Despite these promising advancements, microsegmentation adoption globally remains relatively low. Only 30% of organisations segment across more than two business-critical areas, primarily due to various challenges, including a lack of skills/expertise (39%), concerns about performance bottlenecks (39%), and compliance requirements (38%).
"The cybersecurity landscape is always evolving and shifting based on the latest threat methodologies developed by cybercriminals," says Steve Winterfeld, Advisory CISO at Akamai. "Whether it's defending against ransomware, new zero days, or sophisticated phishing attacks, it's vital that organisations reevaluate their risks to protect critical assets.
"One of the key ways to do this is with a Zero Trust architecture. That means utilising a combination of Zero Trust Network Access and microsegmentation integrated as part of a clear security strategy supported by access to staff and partners with necessary skills."
Although the adoption of microsegmentation has been slow, organisations that have implemented it across six critical areas claim to recover from attacks within an average of just four hours, which is significantly faster than companies that have only segmented one critical area, which typically takes around 15 hours to recover.
******
For more insights into the world of Cyber - check out the latest edition of Cyber Magazine and be sure to follow us on LinkedIn & Twitter.
Other magazines that may be of interest - Technology Magazine | AI Magazine.
Please also check out our upcoming event - Net Zero LIVE on 6 and 7 March 2024.
******
BizClik is a global provider of B2B digital media platforms that cover Executive Communities for CEOs, CFOs, CMOs, Sustainability leaders, Procurement & Supply Chain leaders, Technology & AI leaders, Cyber leaders, FinTech & InsurTech leaders as well as covering industries such as Manufacturing, Mining, Energy, EV, Construction, Healthcare and Food.
BizClik – based in London, Dubai, and New York – offers services such as content creation, advertising & sponsorship solutions, webinars & events.