(ISC)² signs MOU with UAE to train nation's cyber workforce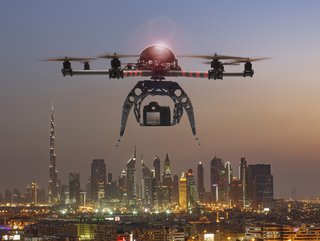 Credit: Buena Vista Images/Getty
The collaboration will help the United Arab Emirates' cybersecurity workforce through enhanced training and professional development efforts, says (ISC)²
Cybersecurity certification nonprofit (ISC)² has signed a Memorandum of Understanding (MOU) with the UAE Cyber Security Council (CSC) to enhance the professional pipeline and quality of the cybersecurity workforce within the United Arab Emirates.
Under the MOU, (ISC)² will collaborate with the UAE CSC to provide increased training and professional development initiatives to support the UAE cybersecurity workforce to create a safer and more secure cyber world.
This will include supporting the UAE CSC in developing its capacity-building program, certification mapping to internationally recognised standards, and conducting benchmarks to analyse how UAE's local cybersecurity workforce compares with the rest of the world, with opportunities to improve and grow.
The UAE Cabinet, led by His Highness Sheikh Mohammed bin Rashid Al Maktoum, Vice President, Prime Minister and Ruler of Dubai, established the UAE Cyber Security Council in November 2020. The Council's mission is to develop a comprehensive cybersecurity strategy and create a safe and robust cyberinfrastructure in the UAE.
UAE faces increasing threat of cyber attacks
As part of the MOU, the UAE government will adopt (ISC)² certifications for identified job roles within the industry to support a unified standard for cybersecurity professionalism. This will help to ensure that the UAE's cybersecurity workforce is equipped with the necessary skills and expertise to tackle the increasing threat of cyber attacks.
"(ISC)² is pleased to collaborate with the UAE CSC to strengthen the regional cybersecurity workforce. With the threat landscape becoming more sophisticated and well-resourced, the need for qualified cybersecurity talent is at an all-time high," says Clar Rosso, CEO, (ISC)². "This collaboration addresses some of the most pressing workforce-related challenges and sets up the UAE workforce with the necessary skills and knowledge to bolster their cyber resilience within the region and throughout the world."
H.E. Dr Mohamed Al-Kuwaiti, Head of Cyber Security, UAE Government, says: "As part of the UAE's initiative to be a global leader in cybersecurity, the Council has established a cybersecurity ecosystem to create a safe and resilient cyber infrastructure, enabling citizens to fulfil their aspirations and empowering businesses to thrive in an evolving set of related cyber threats. We look forward to working with (ISC)² to further develop the UAE cybersecurity workforce and increase cybersecurity awareness, fostering greater national defences."