New Head of Cytek set to drive international expansion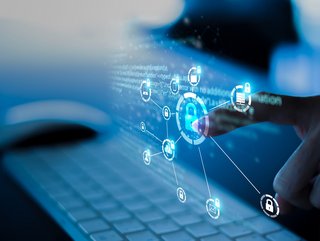 Arov brings to Cytek more than 25 years of experience of advising businesses on how best to protect their digital systems
The global cybersecurity solutions provider has appointed industry leader Michael Arov to spearhead company growth in managed security services
Michael Arov, an industry leader well-versed in cybersecurity systems, was appointed the new Head of Cytek effective from 1st July 2023.
With more than 25 years of experience in cybersecurity, Arov aims to lead the charge for the company's growth in advisory, implementation and managed security services. It is the hope of Cytek that he will help the company further assist clients worldwide optimise their cybersecurity capabilities.
Cytek is part of the YNV Group, a multinational company operating brands across three sectors: technology talent, financial services and real estate. It works to bridge the digital skills gap by offering its clients with scalable and impactful solutions.
Trailblazer in cybersecurity innovation: Arov to assist security services
With 2023 seeing the cybersecurity landscape exposed to increased threats of data breaches, businesses are looking to protective companies to keep their assets safe.
So-described as a trailblazer in cybersecurity innovation, Arov brings to Cytek more than 25 years of experience of advising businesses on how best to protect their digital systems. In his previous roles, he has managed strategy for security, data centre and technology companies to better establish organisations as cybersecurity leaders.
He holds extensive experience advising major corporations and governments on cybersecurity strategy, implementation and architecture. He has also led research and development projects within the cybersecurity division of a National Research Institute in Israel.
In addition, he has helped design cybersecurity ecosystems for critical infrastructure, national computer emergency response teams, sectorial security operations centres (SOCs) and cyber end-to-end solutions for various domains.
The company has SOCs in several locations and more than 150 security engineers and aims to help its global clients augment and optimise their capabilities in cyber security and data protection. Arov, as part of his new role, has been charged with leading further expansion of Cytek's advisory, implementation and managed security services business.
Having been praised for holding a very strategic approach in his previous roles, he aims to pivot Cytek, and YNV Group more broadly, onto the global stage as a leading provider of innovative cybersecurity solutions.
Michael Arov himself stated: "I have spent my entire career helping clients navigate the constant and ever-evolving threat of cyber attacks.
"As a result, I am extremely excited to have joined a forward-thinking company at the forefront of cybersecurity threat detection, incident response and commercial SOC and computer security incident response team implementation.
"I look forward to working with the team to ensure that as many clients as possible benefit from our cutting-edge approach to safeguarding their operations."