Stu Sjouwerman, Founder & CEO, KnowBe4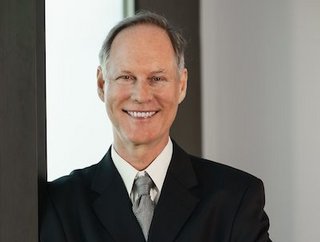 Stu Sjouwerman, Founder & CEO of KnowBe4
Founder and CEO of KnowBe4, Stu Sjouwerman is a serial entrepreneur and data security expert with more than 30 years of industry experience
Stu Sjouwerman is the founder and CEO of KnowBe4, Inc, which hosts the world's most popular integrated Security Awareness Training and Simulated Phishing platform.
A serial entrepreneur and data security expert with more than 30 years in the IT industry, in 1979 Sjouwerman moved from his native The Netherlands to the United States to further his education and explore opportunities in the tech industry.
He was the co-founder of Inc. 500 company Sunbelt Software, a multiple award-winning anti-malware software company that was acquired in 2010 by GFI Software.
Sjouwerman's journey as the CEO of KnowBe4 began in 2010. The inspiration behind founding KnowBe4 stemmed from the understanding that technology alone was not sufficient to prevent cyber threats. He realised the human element was often the weakest link in the security chain. With a mission to empower individuals with knowledge and awareness, he started KnowBe4, which focused on human error prevention through Security Awareness Training.
Under his leadership, KnowBe4 has emerged as the world's largest security awareness training and simulated phishing platform. The company's unique approach in managing the problem of social engineering has been well-received, securing KnowBe4's place as a leader in its industry.
Today, more than 23,000 organisations in a variety of industries, including highly-regulated fields such as healthcare, finance, energy, government and insurance have mobilised their end users as a first line of defense using KnowBe4.
KnowBe4 has received numerous accolades and recognition. In 2019, it was named a leader in The Forrester WaveTM: Security Awareness and Training Solutions. It has also been consistently ranked in the top tier of the Deloitte Technology Fast 500, a ranking of the fastest-growing technology companies in North America.
In June, its PhishER product and its Kevin Mitnick Security Awareness Training (KMSAT) platform were named the number one leader in the G2 Grid Summer 2023 Report for the ninth consecutive quarter.
"At KnowBe4, we are committed to helping our customers defend themselves against the various forms of social engineering threats on the market today," says Sjouwerman. "Our security awareness training platform and PhishER are just two examples of the world-class products we provide to our customers that contribute to strengthening security culture and making smarter security decisions."
Beyond his achievements as an entrepreneur, Sjouwerman is also a well-respected author and speaker. He has authored several books on IT and cybersecurity, including Cyberheist: The Biggest Financial Threat Facing American Businesses. He is a sought-after speaker at industry conferences and is often quoted in the media for his expertise on cybersecurity issues.
Sjouwerman's commitment to security awareness and his innovative approach to tackling cyber threats have left an indelible impact on the industry. His ability to foresee trends and adapt swiftly has been instrumental in KnowBe4's growth and its position as a global leader in security awareness training.
From 1996 through 2011, Sjouwerman was the Editor-In-Chief of WServer News, an email newsletter to 100,000+ IT system administrators helping them to keep their systems secure. Along with his CEO duties, he is currently Editor-in-Chief of Cyberheist News, an e-zine tailored to deliver IT security news, technical updates and social engineering alerts to IT professionals.
This year he was also named the winner of the 2023 Excellence in Customer Service Award, recognising him as Executive of the Year.
"At KnowBe4, we prioritise providing world-class customer service to each and every one of our customers. In fact, everyday I personally reach out to new customers to welcome them to KnowBe4 and ask for feedback. Customer service is a pillar of our organisation and is essential to our success.
"We are grateful to have received numerous accolades over the years as a direct result of customer satisfaction and feedback," Sjouwerman comments. "I believe that without excellent customer service, KnowBe4 does not exist. Our commitment to serving our customers has always been and will continue to be a top priority and I am thankful to be recognised for this award."