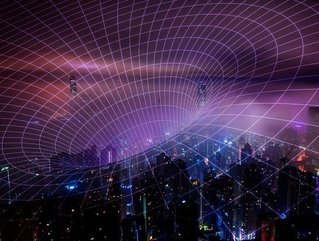 5G networks.
The fifth generation of mobile networks, commonly known as 5G, has taken the world by storm. We take a look at the top 5G providers in 2023.
With its unparalleled speed, ultra-low latency and ability to connect multiple devices, it's no wonder that 5G is quickly becoming the technology of choice for businesses and individuals alike. In this article, we'll be exploring the top 10 5G providers to watch this year.

1. AT&T - One of the pioneers in 5G technology, AT&T boasts an impressive network that covers over 200 million people in the United States. It's also been working on expanding coverage with the introduction of their new lower-band 5G technology, which now serves customers with better range and accessibility.
2. Verizon - Another big name in 5G, Verizon has been aggressively expanding their network across the US. It was one of the first providers to introduce millimeter wave technology which has helped increase network speed, and they're also working on utilizing lower-band spectrum to improve coverage and range.
3. T-Mobile - After its acquisition of Sprint, T-Mobile has become a major player in the 5G market. Its infused Sprint's mid-band spectrum with its existing 5G network to provide their customers with faster speeds and greater coverage.
4. Telefonica - This Spanish-based provider boasts a strong 5G network with a focus on developing new technologies, such as AI and IoT, to transform business and industry. It also partners with other companies to explore new use cases for 5G networks.
5. China Mobile - As the world's largest mobile operator, China Mobile has been at the forefront of 5G development in China. Its already launched 5G services in over 50 cities, and has been working with businesses to develop new use cases such as remote healthcare and smart cities.
6. Deutsche Telekom - This German-based telecom provider has been actively expanding its 5G network across Europe. It recently announced the launch of its standalone 5G services which will enable a broader range of IoT devices and applications.
7. NTT DoCoMo - Japan's leading provider of mobile services, NTT DoCoMo has been at the forefront of 5G development in the region. Its partnering with businesses to develop new innovations in sectors like logistics, agriculture, and healthcare.
8. Orange - As one of the largest telecom providers in Europe, Orange has been investing heavily in 5G technology. Its developing new use cases for 5G such as augmented reality and immersive technologies, which have huge implications for the entertainment industry.
9. Vodafone Group - This UK-based provider has been investing heavily in 5G technology with a focus on smart cities and remote healthcare. Its also teamed up with other providers to test 5G-powered drones to improve emergency response times.
10. SK Telecom - South Korea's largest telecom provider, SK Telecom, has already launched 5G services across the entire country. Its also developing new technologies, like autonomous driving and smart factories, with business partners.

The world of 5G is rapidly expanding, and businesses and individuals alike will benefit from the speed, low latency and new use cases offered by these top 10 5G providers. From AT&T in the US to China Mobile in China, it's clear that the race for the best 5G network is on. It's important to stay connected and informed of the latest developments and innovations in 5G technology, as it's quickly becoming a necessity in our digitally-driven world.