UK government follows US and bans TikTok on official devices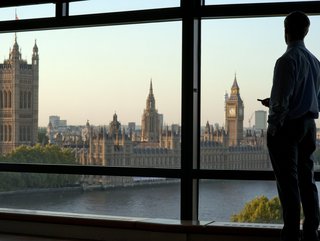 Credit: John Lamb/Getty
The UK's Cabinet Office minister Oliver Dowden says the Chinese video app TikTok will be banned from ministers' and civil servants' official mobile phones
The British government has said it will ban the Chinese-owned video-sharing app TikTok from the mobile phones of ministers and civil servants. The move aligns the UK with the United States and the European Commission in reflecting deteriorating relations with Beijing.
The announcement was made by Oliver Dowden, the Cabinet Office minister, in the Commons. Security Minister Tom Tugendhat had previously asked the National Cyber Security Centre to review the issue.
The UK government's decision reflects concerns over national security and the potential risks posed by Chinese technology firms. TikTok has strongly denied allegations that it hands users' data to the Chinese government, but some cybersecurity professionals remain sceptical.
The Ministry of Defence (MoD) uploaded a video of a Challenger 2 tank, a type being supplied to Ukraine, to its account this morning and told the BBC that it would continue to use TikTok in the future.
The UK's decision to ban TikTok from government mobile phones underscores the increasing scrutiny on Chinese technology companies. It highlights the need for organisations to take a more strategic approach to cybersecurity.
UK decision follows echoes moves in the US
As we reported last week, TikTok remains under heightened scrutiny from US government officials, but Scott White, associate professor in the College of Professional Studies and director of the Cybersecurity Program and Cyber Academy at George Washington University, says some people believe TikTok may pose a security risk, but suggests it shouldn't be the only app to be in the firing line.
According to White - a former officer with the Canadian Forces Intelligence Command - the typical mobile phone contains numerous apps that gather user data and track their daily movements.
"If we're going to talk security, let's be realistic and talk real security across the board. Many companies collect reams of data on American citizens," says White. "TikTok is just an easy target."
TikTok responded to criticisms with the launch of Project Clover in March, which will involve two additional data centre sites the company plans to build, one in the Hamar region of Norway and another in Dublin, Ireland.
Like its original data centre in Dublin, these two new centres will also be co-location sites operated by third-party service providers. TikTok says it will begin storing European user data locally in these data centres starting this year, and the migration of user data is expected to continue until 2024.
The company says the three data centres will represent a total annual investment of €1.2bn once operational.
"Project Clover is a program focused on creating a secure enclave for European TikTok user data," says Theo Bertram, Vice President, Government Relations & Public Policy - Europe with the company. "This initiative will introduce a number of new measures to strengthen existing protections and further align our overall approach to data governance with the principle of European data sovereignty.
"Over 150 million people across Europe come to our platform every month to express themselves, learn new hobbies or skills and grow their business. With such scale comes significant responsibility - building trust by ensuring the safety, privacy and security of our community and their data is critical."