Top 10 application security companies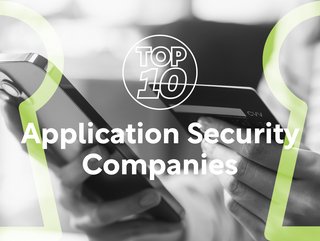 Cyber Magazine considers how the leading application security companies are designed to protect valuable digital data for businesses
Cyber Magazine considers some of the leading & best rated application security companies that are designed to protect valuable digital data for businesses
Application security companies are often essential for individual users and businesses when it comes to protecting valuable data. Including the monitoring and managing of application vulnerabilities, these software security systems help find and fix vulnerabilities, reduce security risks and an organisation's overall attack surface.
From a business perspective, these systems help keep customer data secure and ultimately build customer confidence. They also aim to protect sensitive data from leaks and improve trust from crucial investors and leaders. Listed are some of the most highly rated application security companies that are committed to ensuring widespread digital protections for global businesses.
Armor is a cybersecurity company that aims to free customers from the constraints of conventional approaches, including proprietary frameworks, vendor lock-ins and the many digital burdens organisations face. The company operates a cloud and mobile security solution that is purpose-built to deliver the highest level of defence and control for an organisation's critical data, regardless of where it is hosted.
Its capabilities include managed detection and response (MDR) to detect and eliminate threats, pen-testing to identify system vulnerabilities and risk management and compliance to help businesses in managing their global risk postures.
GitGuardian helps developers to secure software development with automated secrets detection and remediation for private or public source code. The company helps organisations secure the modern way of building software and foster collaboration between developers, cloud operations and security teams.
Its Internal Monitoring tool works to help organisations secure a modern way of building software and fostering collaboration between developers, cloud operations and security teams. As part of this tool, new users are given access to a free trial with unlimited features to test the product in real conditions before potentially buying the service.
VMware AppDefense orchestrates automated incident response across virtual infrastructure and helps clients to clearly see and act on real threats. It works to empower security teams to detect and respond to threats better and faster, as well as offering a deeper context and control across virtualised and cloud environments.
The company software is designed to proactively reduce surface attack and orchestrate automated incident response. AppDefense now integrates with NSX to provide adaptive micro-segmentation, which is a comprehensive, built-in zero trust model to secure applications and networks deployed in private or public cloud environments.
The Qualys Cloud Platform, from the San Francisco-based Qualys, is network security and vulnerability management software. It features app scanning and security, network device mapping and detection, vulnerability prioritisation schedule and remediation, along with other features to provide vulnerability management.
The tool gives users and businesses a continuous, always-on assessment of global IT, security and compliance posture, with two-second visibility across all your IT assets, regardless of location. With an automated, built-in threat prioritisation, patching and other response capabilities, it operates as a complete, end-to-end security solution.
Key facts
3,300+ code contributors

0 offices (remote since inception)

133 consecutive releases on the 22nd of every month

1,800+ team members in more than 60 countries
GitLab DevSecOps platform enables software innovation by aiming to empower development, security, and operations teams to build better software, faster. With GitLab, teams can create, deliver, and manage code quickly and continuously
What started in 2011 as an open source project to help one team of programmers collaborate is now the platform millions of people use to deliver software faster, more efficiently, while strengthening security and compliance.
Metasploit is open source network security software described by Rapid7 as the world's most used pen testing framework. It is designed to help security teams do more than just verify vulnerabilities, manage security assessments and improve security awareness. The framework also makes hacking simple for both ethical attackers and defenders.
Rapid7 aims to make cybersecurity simpler and more accessible via its research and detection and response tools to prevent cyberattacks. The company works to assess business networks, application wireless and social engineering security with a team of industry experts.
Key facts
46m HTTP requests per second on average

300 cities

100 countries

2019 New York Stock Exchange debut
Cloudflare's Zero Trust Network Access (ZTNA) technologies work to create secure boundaries around applications. When resources are protected with ZTNA, users are only allowed to access resources after verifying the identity, context and policy adherence of each specific request.
The tool is designed to eliminate implicit trust while providing consistent experiences for remote and office users alike. In addition, it secures access, defends against threats and protects sensitive data including code.
The Trend Micro Cloud App Security application secures Microsoft Office 365 and other cloud storage applications. With 365, the tool works to find malware through pre-execution AI and machine learning, as well as checking email behaviour, intention and authorship to identify attacks and block threats beyond those detected by cloud email services' built-in security.
Offering simple API integration, managing threats and Data Loss Prevention (DLP) activity across cloud services, endpoints, and web traffic, Cloud App Security APIs bolster detection and response to threats.
Key facts
1,900+ customers trust Prisma Cloud

Four billion cloud resources secured

One trillion cloud events processed daily
Palo Alto Networks Prisma Cloud is presented as a comprehensive cloud native security platform that delivers full lifecycle security and full stack protection for multi and hybrid-cloud platforms.
Prisma Cloud works to secure applications from code to cloud, enabling security and DevOps teams to effectively collaborate to accelerate secure cloud-native application development and deployment. Businesses that use the platform should be able to go beyond visibility and alert prioritisation and stop attacks and defend against zero day vulnerabilities.
Key facts
164+ trillion lines of code scanned

89+ million software flaws fixed

97% of customers recommend Veracode
Veracode is an application security platform that performs five types of analysis; static analysis, dynamic analysis, software composition analysis, interactive application security testing and penetration testing. It also offers on-demand expertise and aims to help companies fix security defects.
The Veracode platform is a security solution that aims to be pervasive but not invasive and is embedded into the environments that developers work in. Security teams can use Veracode to manage policy, gain a comprehensive view of an organisation's security posture through analytics and reporting, mitigate risks and produce the evidence necessary to meet regulatory requirements.
******
For more insights into the world of Cyber - check out the latest edition of Cyber Magazine and be sure to follow us on LinkedIn & Twitter.
Other magazines that may be of interest - Technology Magazine | AI Magazine.
Please also check out our upcoming event - Cloud and 5G LIVE on October 11 and 12 2023.
******
BizClik is a global provider of B2B digital media platforms that cover Executive Communities for CEOs, CFOs, CMOs, Sustainability leaders, Procurement & Supply Chain leaders, Technology & AI leaders, Cyber leaders, FinTech & InsurTech leaders as well as covering industries such as Manufacturing, Mining, Energy, EV, Construction, Healthcare and Food.
BizClik – based in London, Dubai, and New York – offers services such as content creation, advertising & sponsorship solutions, webinars & events.