World must see cybersecurity big picture, says council chief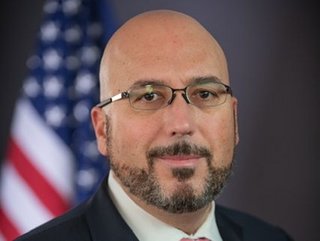 Chris Hetner, chair the new Customer Security Advisory Council
Panzura announces the new Customer Security Advisory Council, chaired by industry expert Chris Hetner, on a mission to spread the word about cybersecurity
An urgent education and awareness campaign is required if businesses are to get the bigger picture about cybersecurity threats and not focus on technical risk mitigation, according to the head of a new advisory council.
Seasoned cybersecurity leader Chris Hetner will chair the new Customer Security Advisory Council, created by multi-cloud data management company Panzura. The Council aims to "provide education and awareness around data resiliency with a mission of advancing business, operational, and financial alignment to cybersecurity risk governance".
"The current cybersecurity ecosystem is largely focused on addressing technical level threats used to inform measures to mitigate risk," says Hetner. "While the cybersecurity ecosystem continues to evolve, it still lacks the ability to contextualise cyber threats and incidents to business, operational, and financial exposures. Education and awareness on this issue is imperative for businesses of all sizes to mitigate the risk involved from a material cybersecurity incident and, ultimately, stay in business."
Hetner has two decades of experience in the digital security industry, having served as Senior Cybersecurity Advisor to the Chair of the United States Securities and Exchange Commission and as Head of Cybersecurity for the Office of Compliance Inspections and Examination at the SEC.
"Chris brings the ability to contextualise cyber risk to a business in terms of financial cost," says Katie McCullough, Panzura's chief information security officer. "He is also at the forefront of ever-evolving cybersecurity risk governance requirements and will provide ongoing education to Panzura customers to ensure their cybersecurity and operational resiliency. We are honoured our customers will benefit directly from his invaluable experience and knowledge."
Panzura's weird and winning ways
Data storage company Panzura has achieved remarkable growth since CEO Jill Stelfox took over in 2020, making her the only woman CEO in data management. Under her leadership, the company has become a market leader in hybrid, multi-cloud data management, with 485% growth since May 2020.
Stelfox explained her innovative and people-focused approach, including a unique set of values in an exclusive interview with Cyber Magazine's sister publication Business Chief last month.
"We created a set of values that are unique," Stelfox told Business Chief''s Scott Birch. "I think a lot of companies create values but they can be like corporate speak, or a little bit of Mumbo Jumbo, to use a technical term.
"Our number one value is 'Bring your Weird', and that means bring your authentic self to work. What is so cool about it is when employees are free to be their authentic self, they can get into this creative flow because their minds are clear. That's unstoppable. You can't teach it, and you can't train it. It's unbelievable."