Testing time for British intelligence search for girl power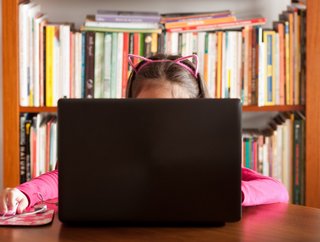 More than 8,700 girls set to take part in a contest which seeks to inspire young women to pursue cyber careers and create lasting change in the industry
British intelligence and security organisation GCHQ will test thousands of schoolgirls this weekend in a competition designed to find the next cybersecurity champions and help balance the industry's gender gap.
Organised by GCHQ's National Cyber Security Centre (NCSC), the CyberFirst Girls Competition is set to take place at 13 venues across the UK this Saturday, with the top-performing team in each region crowned the local champion. The competition is open to girls aged 12 to 13 who will work in teams to solve cyber-related puzzles related to cryptography, artificial intelligence, and logic.
This year's competition saw a 24% increase in entries, with more than 8,700 girls participating, bringing the total number of participants to 65,000 since the competition's inception in 2017. The NCSC, which is organising the competition, aims to encourage young people from more regions to take part by holding the finals throughout the UK. The 2023 competition saw 209 schools participating for the first time.
The CyberFirst Girls Competition has been running for seven years and aims to inspire girls to consider careers in cybersecurity, where female representation is currently unacceptably low, with only 22% of the UK's cyber workforce being women. The competition is a step towards creating a more diverse and inclusive future for the industry.
Cyber industry requires better female representation
"To have reached this stage is an amazing achievement, and we wish all of them the best of luck," says Chris Ensor, NCSC Deputy Director for Cyber Growth. "The UK's cyber industry is growing rapidly, but it needs better female representation – that's why we're committed to uncovering cyber talent and improving opportunities. I hope that for many of the girls, this is just the start of their journey into cyber security."
Charlene Hunter MBE, CEO and Founder of Coding Black Females, says: "Competitions like this are vitally important to ensure that girls and young women are exposed to technology from an early age. I've had the privilege of having parents in tech, and involvement in the industry has been a large part of my upbringing; this enabled me to see fewer barriers when I started my career as a software engineer, and so much of that has had an impact on the creation and development of Coding Black Females."
Oliver Dowden MP, the Chancellor of the Duchy of Lancaster, says: "We are committed to developing the next generation of cyber leaders who can ensure the UK remains at the cutting edge of this important sector and continuing to tackle female under-representation is vital to uncovering this talent."
The CyberFirst Girls Competition is the NCSC's flagship cyber security contest for schools, which opens annually to girls in Year 8 in England and Wales, S2 in Scotland, and Year 9 in Northern Ireland. The finalists are the highest-scoring teams from the first round in November, and finals are being held for Scotland, Wales, Northern Ireland and English regions.