63% of businesses suffering from a 'transformation gap'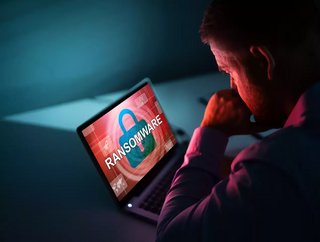 The Veritas Technologies study says security measures for many businesses are lagging behind the complexity of their IT infrastructures.
A Veritas Technologies study of 2,690 IT professionals and executives in 21 countries has revealed that an alarming number of enterprises have a resiliency gap that's putting their data at risk. 
The Ransomware Resiliency Report shows the full extent to which increasing IT complexity from ambitious hybrid multi cloud initiatives, coupled with lagging resiliency, including backup and disaster recovery measures that aren't robust enough, is making too many enterprises an inviting target for malicious actors.
Ian Wood, Senior Director and Head of Technology, UK&I at Veritas Technologies says: "While many have embraced the opportunity to accelerate digital transformation plans over the last year, the rapid rise of the remote workforce has made businesses more vulnerable than ever to cyber-attack. To accommodate new ways of working, businesses have had to adopt new technologies in a matter of months rather than years. As a result, 63% of businesses admit to suffering from a 'transformation gap', meaning that their security measures are lagging behind the complexity of their IT infrastructures.
"Although it's no surprise that usage of collaboration tools such as Zoom and Teams has increased by 20% since the start of the COVID-19 pandemic, an incredible 71% of office workers admit to sharing sensitive, business-critical company data using these types of tools, making them a prime target for cybercriminals. Companies have no choice but to adapt to keep pace with changing market conditions. But this shouldn't be to the detriment of their data. Businesses can protect themselves by standardising on collaboration tools that meet business needs, bolstering data protection strategies to include these tools, and educating employees on information sharing policies. Adapting fast isn't easy, but affording the time to do it right is the only way to save yourself from facing a costly and damaging attack."
Key findings from the study include:
• 42 per cent said their company has experienced a ransomware attack; among those that have, on average they say they've faced 4.5 attacks.
• 54 per cent of organisations have had flat or decreased funding levels for IT security during the COVID-19 pandemic, at a time when distributed workforces and increased demand for edge data protection has put additional strain on security resources.
• 57 per cent of companies haven't tested their disaster recovery plan within the past two months.
• 66 per cent of companies estimate it would take five or more days to fully recover from a ransomware attack, if they didn't pay the ransom
• There is no safe haven from ransomware— attacks are targeting data and applications in the cloud nearly as often as on-premises resources.
• Only slightly more than a third of companies have three or more copies of their data, including having one copy off-site, separate from their data centre.
• Ransomware attackers are targeting larger companies because attackers know their potential return on investment will be higher. As ransomware attackers continue to deploy more effective and potentially devastating means of holding companies' data and workloads ransom, the time for enterprises to act is now. They need to immediately assess their resiliency approach and make their backup and disaster recovery processes more robust, no matter where their data and applications are hosted, so they can more confidently pursue their hybrid multi cloud strategy.