How CrowdStrike is changing security with its cloud platform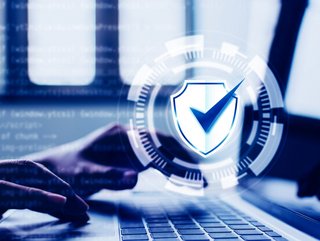 We take a look at CrowdStrike, a cyber security company, that provides endpoint protection solutions, aiming to make workplaces more secure
Founded in 2011, CrowdStrike was founded to fix a problem: sophisticated attacks were forcing leading businesses into the headlines that could not be solved with existing malware-based defences.
Co-founders George Kurtz and Dmitri Alperovitch realised that a brand new approach was needed, one that combines the most advanced endpoint protection with expert intelligence to pinpoint the adversaries perpetrating the attacks, not just the malware.
Ensuring customers avoid cyber threats
With the rise of remote work, identity has become the new perimeter and attackers are increasingly targeting credentials to infiltrate an organisation. According to the 2022 CrowdStrike Global Threat Report, nearly 80% of cyberattacks leverage identity-based attacks to compromise legitimate credentials and use techniques like lateral movement to quickly evade detection. Defending against identity-based attacks requires a mix of technology and human expertise, ensuring organisations can respond swiftly to these threats.
Powered by the CrowdStrike Security Cloud and AI, the CrowdStrike Falcon platform leverages real-time indicators of attack and threat intelligence from across the enterprise to deliver hyper-accurate detections, automated protection and remediation, threat hunting and prioritised observability of vulnerabilities.
Purpose-built in the cloud with a single lightweight-agent architecture, the Falcon platform delivers rapid and scalable deployment, superior protection and performance, reduced complexity and immediate time-to-value.
Making workplaces more secure
Recently, Cloudflare, a security, performance, and reliability company helping to build a better Internet, has announced it is expanding its partnership with CrowdStrike.
Cloudflare is integrating its Zero Trust platform with CrowdStrike Falcon Zero Trust Assessment (ZTA) to give joint customers controls to ensure employees have secure access to applications wherever they are working. Through this integration, Cloudflare and CrowdStrike are bringing together technologies to provide Zero Trust capabilities.
"Every business needs to protect users and teams no matter where they are or how they're working," said John Graham-Cumming, chief technology officer at Cloudflare. "Cloudflare's Zero Trust platform delivers comprehensive protection to organisations of all sizes. Now we're making it even easier for joint customers of Cloudflare and CrowdStrike to benefit from new combined security features for the connect-from-anywhere economy."