McAfee's SaaS business rebrands as Skyhigh Security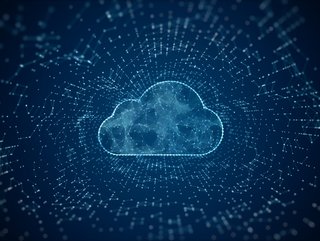 Symphony Technology Group (STG) has announced the launch of Skyhigh Security, to satisfy the growing cloud security requirements for organisations
Symphony Technology Group (STG), a leading private equity firm focused on the software, data, and analytics sectors, has rebranded McAfee Enterprise's Security Service Edge (SSE) business as Skyhigh Security.
McAfee announced last March that its enterprise business was acquired by private equity firm STG for US$4bn. The first company to come from this acquisition, Trellix, combined portions of McAfee and another of STG's major 2021 acquisitions, FireEye. Trellix was launched in January.
Skyhigh Security, takes elements from multiple STG companies to become a new cloud security vendor. The new company will use elements from the McAfee Enterprise Security Service Edge (SSE) portfolio, including its cloud firewall, cloud-native application protection platform, cloud access security broker, secure web gateway, zero-trust network access, cloud data loss prevention and remote browser isolation technology offerings.
"Skyhigh Security has emerged as a dedicated cloud security company that is laser-focused on propelling businesses forward with a comprehensive and converged approach to data security," said William Chisholm, managing partner, STG. "We're committed to investing in this business, which is in one of the most important markets in security, SSE."
A new security approach to the cloud
In 2022, more than US$1.3tn in enterprise IT spending is at stake from the shift to cloud, growing to almost US$1.8tn in 2025, according to Gartner. Ongoing disruption to IT markets by cloud will be amplified by the introduction of new technologies, including distributed cloud.
"With the majority of data in the cloud and users accessing it from everywhere, a new approach to security is needed," said Gee Rittenhouse, CEO of Skyhigh. "Skyhigh Security has created a comprehensive security platform to secure both data access and data use via unified policies and data awareness. Organisations can now have complete visibility and control and seamlessly monitor and mitigate security risks—achieving lower associated costs, driving greater efficiencies and keeping pace with the speed of innovation."
Increasing public cloud spending
Cloud-first policies and cloud migration are top of mind for senior IT leaders, particularly in enterprise environments. As a result, enterprises are rapidly increasing public cloud spend and workload volumes.
Cloud spend is a good indicator of how much an enterprise is using a public cloud provider. According to research from Flexera, 52% of cloud decision-makers spend US$1.2mn or more annually on AWS. By comparison, 52% also spend US$1.2mn or more on Azure, indicating Azure has closed the gap for the first time in the eleven years of this survey. 33% reported spending US$1.2mn or more on Google Cloud Platform.
"Organisations are at a crossroads navigating the hybrid workforce," said Frank Dickson, vice president, IDC. "While the 'work from anywhere' model creates flexibility and agility, it can also be a point of security vulnerability, challenging perimeters and endpoints and opening new attack surfaces in the cloud. These organisations need a best-in-class cloud-native solution that simplifies the implementation of cloud security to protect data regardless of where it lies."