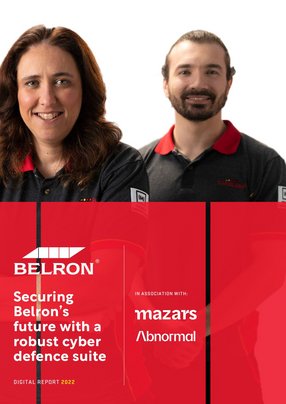 Securing Belron's future with a robust cyber defence suite
As it continues on its digital transformation journey, Belron's Anthony Foust explains how the company's cyber capabilities are leading the way
Making its mark in the automotive industry, Belron offers vehicle glass repair, replacement as well as recalibration services.
Belron is heavily dependent on the technicians and other members of staff that work to keep the company running – and included within that team is the company's Global Chief Information Security Officer, Anthony Foust.
"This has to be one of my favourite companies to work for because of the culture that we have," says Foust.
"It is very caring, very diverse and very inclusive. It's a team where it doesn't matter what country you're in, where you're from, or what role you're in because everybody cares about the success of everyone else," he continues.
Committed to excellent customer service and satisfaction, Belron is in a period of transition to continue meeting and exceeding customers' needs – as Foust notes: "We have started to make some fundamental changes within the company. The organisation today is starting to undergo a transformation of technology and business process and maturity overall.
"Our technologies weren't really well cared for and, as a result, the technologies themselves – in terms of their capacity – didn't really keep up with the business demand." explains Foust.
"Through this transformation journey, we have recognised that we not only need to uplift these core technologies for the business, but we also need to mature and modernise our cybersecurity and privacy capabilities."
It is essential that the company modernises its technology while it continues to drive forward its goal of flipping a negative experience on its head, such as a windshield or windscreen breakage, instead providing customers with the best service experience possible.
"This is a company that truly does care about its customers, about its employees and the data that's associated with them. The shareholders and the executive team have really made a strong commitment to cyber security," explains Foust
"Now, we need to make sure that we are maturing ourselves and building up this capability within our organisation, which is world-class across the board, no matter what country we're in or what brand we're part of. We want to really make sure that we are protecting our employees', customers' and clients' data to the best of our ability, utilising industry tools and processes that meet or exceed those standards," continues the Global Chief Information Security Officer.


Enhancing Belron's cybersecurity journey with new capabilities
Still in the early stages of its transformation journey, Foust explains that Belron is keen not to extend itself too much in fear of things slipping through the cracks or technologies being implemented incorrectly.
"We're not trying to push to the bleeding edge because it is a journey for this organisation. I would say probably what has been unique for us is the pace. In two years, we've accomplished the centralisation of our global cyber function, which is the first function to actually be centralised in that space for technology. That was unlike anything that's been done in our technology group before," Foust says.
"The company traditionally has been decentralised so it's a new way of operating for both the organisation and the team. It has given us the ability to accelerate capability growth, be it via the deployment of new tools and technologies or new processes. That alone has probably taken a unique approach, in terms of how quickly we've been able to scale, build out a team and create a capability that is really mitigating some of our biggest threats and day-to-day risks."
One key thing that Foust and his team have been able to implement at Belron to support employees is its Integrated Cloud Email Security capability.
"Phishing was very prevalent within the organisation, and it created a lot of noise.. Integrated email security has been a really big help for us in reducing that noise in our system and allowing our team to really focus in on signal events – things that really do require a little bit more in-depth analysis, research and investigation to determine if we have a bigger problem," Foust explains.
As Belron is still in the early stages of this journey, there are a number of technologies Foust and his team are keen to implement. It's crucial that the implementation of these occurs in a timely fashion to guarantee a robust grace period, where various functions are tested and analysed to ensure they work to the best of their ability.
"AI and machine learning (ML) technologies are going to be critical for cybersecurity in the future. Today, we use AI a lot for helping us detect vulnerabilities and in determining those vulnerabilities that have a real potential for the exposure to a real risk event. Email is another component in helping us through AI technologies, identifying and sorting out the truly malicious emails from those that are legitimate. That's a really critical element for us today," comments Foust.
"In our future technologies, as we're continuing to grow beyond some of the core elements that we've implemented in the last two years, much will be automated or enabled by AI – especially in the areas of anomaly detection."
The introduction of these new technologies and capabilities really boils down to the company's dedication to its customers and employees alike, which is an integral aspect of the business and its driving ethos.
"We want to make sure that when customers give us data, they know we are going to treat that data as one of our most valuable assets and protect it; that we're only going to keep it as long as we need to keep it to complete business with them. That's the important thing that we want to think about on the customer journey side.
"We are very customer-centric. Our data shows that as an organisation, but I would also say too, we are very employee-centric," Foust highlights.
"We also want that same experience in terms of data protection and privacy for our employees. We know the people of our organisation are the most important part of how we are able to exist and function for our customers. We want that experience to be the same as if they are also our customers in cybersecurity and privacy, so they also know that when they share their personal data with us – the data we collect through HR processes for example – that it's going to be protected and secured.
Foust here draws attention to the cyclical nature of employee and customer relationships, demonstrating that they directly feed into one another and set important precedents for the company to hang its success on.
"That level of assurance and confidence with us as an employer will translate down to our customers. When we speak to our customers, be it that call centre agent or that field technician out in the field or in the branch, that sense of confidence in Belron can be exuded to our customers."


Securing success with strategic partners
To ensure this level of trust and assurance is maintained throughout the business, Belron looks to create sound strategic partnerships that offer the company both flexibility and adaptability as it continues on its transformation journey.
"Those that really are true partners – as opposed to vendors or suppliers – are the ones that really take the time to understand your needs, your vision, your strategy, your stakeholders, the business and the operating model by which it runs. Those are the ones that are always going to stay with the company for a long time. Some of those partners have worked with me for several companies because of that," notes Foust.
Supporting Belron with its user-friendly technologies is Abnormal Security, utilising its AI-based cloud email security platform to help protect Belron against the full spectrum of attacks.
"What makes them stand out as a partner with us and our longevity with them is, as they've continued to grow as an organisation, they have still remained focused on what we need from them," Foust outlines, before going on to list the numerous benefits of the relationship. "They always want to make sure we're successful. They truly sit down and listen to our feedback and try to incorporate that into the product's development. They are proactive and attentive to us as a client of theirs."
"This has really been the big difference between just a typical transaction with an endpoint solution. At the end of the day, the technology speaks for itself. It has made a real significant impact and the noise that our team are having to deal with on a day-to-day basis has reduced. They have been a great partner from a technology side point."
Additionally, Belron works closely with the renowned international audit, tax and advisory firm, Mazars. Mazars, according to Foust, is very much aligned with both himself and the company, in terms of what it wants from its partners.
Through a flexible approach to working with Belron, Mazars is able to support the company throughout its various projects, as Foust explains: "They really want to get in with you and strategise; they want understand how you're thinking, what the company is thinking and how we develop a solution or a proposal that really meets that need. Their operating model is really driven by understanding their customer, meeting their needs, and tailoring their proposals to the customer's needs.
"Things always change here when we're executing a project. The best part of Mazars is that they're right there with us and helping us facilitate this change. That flexibility, that adaptability and that ability for them to bring subject matter experts to us to be thought partners on that front is just tremendously valuable."
He concludes: "Due to how they've consistently shown up for us as a partner, any time we have a problem now, they're on the very, very short list of who we go to, to think about problems and the solutions around those problems."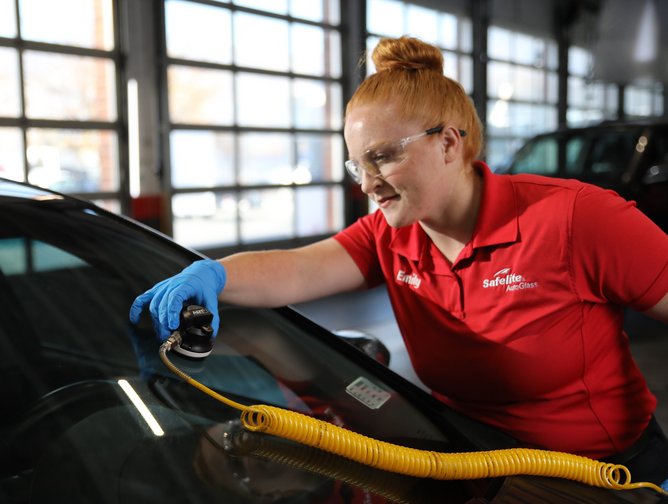 Belron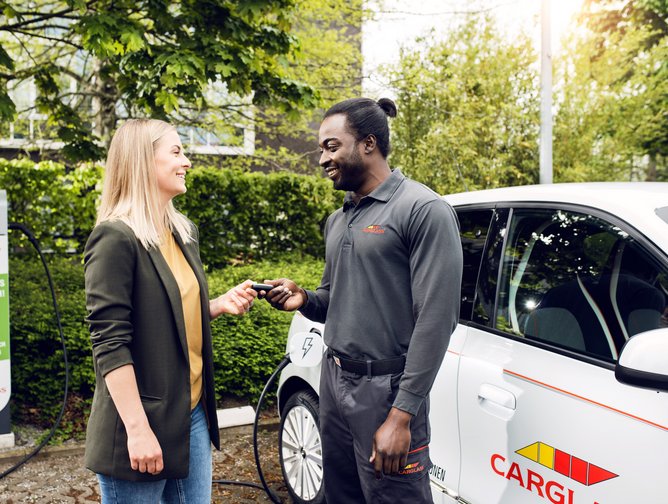 Belron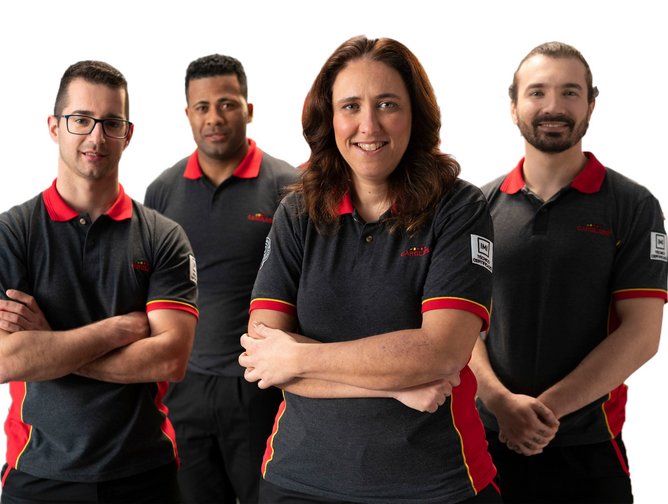 Belron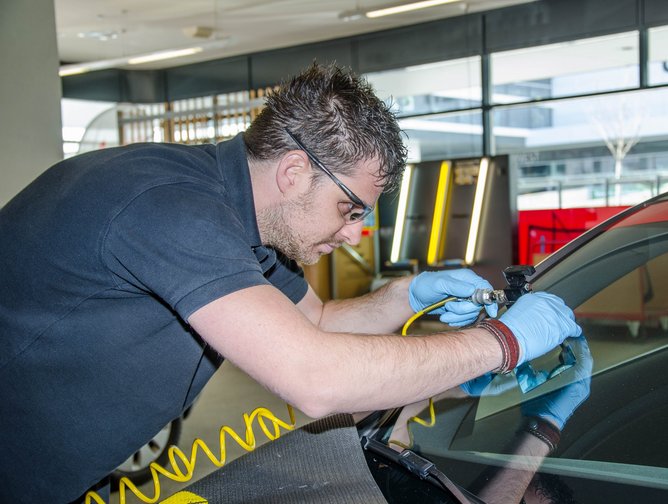 Belron