2022 predictions: Why identity will be a big priority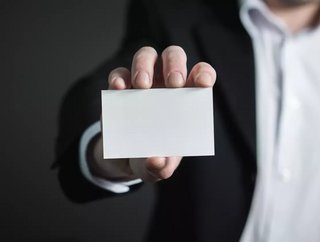 Chad McDonald, CIO and CISO, Radiant Logic discussed why he believes identity will become a priority in 2022 for CISOs.
Chad McDonald, CIO and CISO at American computer software corporation Radiant Logic, discusses how he believes identity will become a priority in 2022.
"Identity has, and always will be, a key component in a business's infrastructure. Organisations that create massive amounts of data and are using data lakes or data warehouses to manage those terabytes, know all too well how difficult it is to integrate data from all sources across an organisation. It's no different with identity. Identity sprawl is a common problem within large enterprises. Identity data is scattered across many sources that use different protocols, are stored in databases vs. directories, or are in modern cloud repositories that can't connect back to legacy, on-prem hardware.  
"Essentially, the distribution of identity data everywhere causes frustration for the business as they don't have a single source of truth, and irritation for employees as they have to remember a multitude of different logins, credentials, and information for all of the different applications and profiles that they need as part of their day-to-day job. 
"This is a hugely significant challenge affecting businesses across the globe. Yet it is a challenge that many may not even recognise that they have or, if they do, they don't believe there is a way they can streamline it and make the data they have work for them. 
"Going into 2022 and beyond, organisations will need to address how and where their identity is being held, how it is being used, how it is being protected and, more importantly, how they can make it a reusable source that offers value and benefit to the business. organisations need a strong identity management program that presents views of identity data based upon a clearly established need-to-know protocol. Supported by Gartner, the concept of a "fabric"—either data fabric or identity fabric—is to unify distributed data in a way that turns data into a reusable resource for the entire organisation. Connect and integrate the data once—and consume it anywhere, anytime, anyplace. 
"This sounds to many, I'm sure, like it could be a hugely time- and resource-intensive task that would eat away at an already compromised budget. And when done wrong, often by spending time trying to develop something in-house, that is true. It can be a significant drain on human and capital resources and seem like a never-ending task that will never deliver what the business needs. 
"But when it is done right, it can be the key that unlocks the business and simplifies identity.   
"Forward-thinking organisations should be looking to an Identity Data Fabric (a Data Fabric specifically designed to unify identity data, attributes, and metadata) as the solution to their identity problem. Not only will this save organisations thousands of hours of custom coding and maintenance of connectors to all their data sources and applications, they can accelerate time-to-market by creating an on-demand source of data that can be consumed by any application through a simple configuration. 
"By having a unified global profile of all users, updated in real time, at the business' fingertips, decisions can be made confidently knowing the most up-to-date user information is being accessed by only those who should have access. There will be no more breaches because you "forgot" to deprovision a fired employee's AWS account. 
"This also contributes towards solving the long-known challenges in the industry in hiring and retaining talent. Organisations won't need to continue wasting one of their most precious resources (people!) by making them do the same work over and over again with regards to data integration and management. 
"In 2022, we can expect to see the concept of an Identity Data Fabric being adopted by organisations as they recognise the need to align their identity data and having a centralised, source of truth. Moreover, due to the digital transformation of customer-based identity and the need to stay competitive and offer a positive customer experience, this streamlined approach will help organisations to be successful in meeting wider business objectives. 
"By rethinking their approaches now, organisations will be able to future proof their identity management, easily scale up and accommodate any new elements as they continue to grow and progress their digital transformation journey."