Accuracy appoints new partner to its Forensic team in Dubai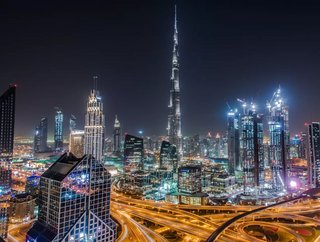 Global advisory firm, Accuracy, has appointed Darren Mullins as a partner to its office in Dubai, supporting Accuracy's growth in the Middle East and Asia.
Darren Mullins joins Accuracy in Dubai as partner, from KPMG (Gulf), where he was also a partner. Darren has 16 years' experience in the field of cyber investigations, fraud analytics and digital forensics, including cybercrime incident response, digital evidence recovery, electronic discovery and data analytics.
He has provided confidential expertise to clients operating in the Middle East region for over 10 years and has provided expert testimony in successful litigation and arbitration cases in the DIFC and UK. Prior to joining Accuracy, Darren was a Partner at KPMG Lower Gulf and led both Deloitte and EY's Forensic Technology practices in the Middle East. He is a regular speaker and chair for industry and government-sponsored conferences in the UAE.
As Forensics partner, Mullins will provide the understanding and insights into digital evidence uncovered during cyber and fraud-related investigations and disputes.  His role will entail delivering solutions in support of internal matters, disputes and litigation around the globe.
Mullins will work closely with Rae Lawrie (Forensic Investigations), Juan Saez (Project Advisory Disputes) and Sareena Bamrah (Business Interruption) in spearheading the firm's growth in the Middle East.
Frédéric Duponchel, Managing Partner of Accuracy, says: "We're delighted to welcome Darren to our growing Forensics team. His considerable expertise in cyber and fraud investigations will be hugely beneficial in helping Accuracy expand our offering internationally and in the Gulf."
Darren Mullins says: "It is a fantastic opportunity for me to be joining such a fast paced agile and independent advisory firm. Accuracy meets client needs with a depth of specialism and global expertise that allows it to provide bespoke solutions to intricate problems."
About Accuracy
Accuracy is a wholly independent international consulting firm providing advice to company management and shareholders for their strategic or critical decisions, notably in transactions, disputes and crises.
Accuracy has locations in 13 countries, with 405 consultants and 50 partners.