Callsign: Aiming to make digital identity more secure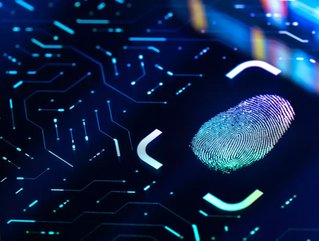 On a mission to power the identification of every web, mobile and physical interaction, we take a look at Callsign and how they aim to achieve this
The ongoing evolution of technologies such as artificial intelligence and machine learning raises questions around privacy and digital identity. 
Callsign is pioneering digital trust through proprietary technology that uniquely mimics the way humans identify each other in the real world. Positive identification of genuine users delivers privacy, safety and minimal friction whilst ensuring that bad actors are blocked. 
Founded in 2012, the company believes that privacy is of the utmost importance, and its technologies embody that belief, providing robust identification and authorisation whilst preserving privacy. Through a swipe or type, users can be personally recognised to a 99.999% accuracy, according to the company. 
Creating a solution to keep businesses safe 
Zia Hayat found Callsign in London with his business partner, Ian Welch. With just seven employees, their mission was clear: 'create the most intelligent authentication solution on the market, and help businesses keep the digital identities of employees safe and verified'.
In 2017 the company secured its Series A funding round: $35 million and also began rolling out a customer-facing version of the Callsign solution. With over 100 employees by 2018, Callsign established footholds in the USA and Australia, as well as winning customer authentication contracts, and partnering with Microsoft, Temenos and Intel.
Mitigating the risk of unauthorised access
Its approach combines multi-factor authentication with fraud analytics powered by deep-learning technology to offer an authentication platform that can adapt to potentially suspicious signals to combat the threat of unauthorised logins. The wider aim is to help enterprises mitigate the risk of unauthorised access after login credentials have been stolen or compromised via a data breach or phishing attack.
The platform works by analysing a variety of signals in real-time, pertaining to each login attempt, and then adapts dynamically to offer "the most appropriate security challenge(s)" — based on its analysis of "hundreds of data-points", according to founder and CEO Zia Hayat.
Why is multi-factor authentication important? 
Multi-factor Authentication (MFA) is an authentication method that requires the user to provide two or more verification factors to gain access to a resource
One of the main benefits of MFA is it will enhance an organisation's security by requiring users to identify themselves by more than a username and password. While important, usernames and passwords are vulnerable to attacks and can be stolen by third parties. Enforcing the use of an MFA factor like a thumbprint or physical hardware key means increased confidence that your organisation will stay safe from cyber criminals.