COMPANY PROFILE: Who is 1Password?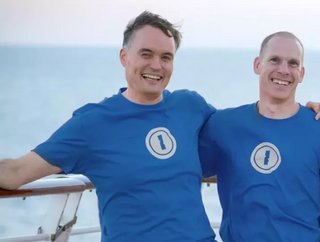 Cyber Magazine looks at the history of password management and security company 1Password, from its inception in 2005 to the present day.
1 Password is a password management system founded in 2005  by Dave Teare and Roustem Karimo who were passionate about keeping people safe online. Today, the company has a global team of over 500 people that work with 100,000 businesses to keep their most important information safe. 
1Password has solved the ubiquitous problem of managing strong and secure passwords for the online services we rely on every day. The company helps users create unique, strong passwords and auto-fills logins for any site or app with a click, so they can get more done without remembering--or even knowing--their credentials. Secure vaults provide a safe place to share files and data too sensitive for email, while reporting and management tools give IT visibility into breaches and compromised accounts.
For Roustem, 1Password started as a quick side project to solve the annoyance of remembering so many passwords when signing into different services.  Teare says: "Since the start, we've been committed to creating a terrific experience, not monetizing eyeballs or tracking users. We've built a passionate customer base by respecting privacy, listening to feedback and making a security product that people love to use. That's created a virtuous cycle where customer feedback keeps us ahead of the game by highlighting the latest services users want, from Face ID to Slack integrations to the next big platform." 
1Password key milestones 
The pair says some key milestones since the company's inception include:
2006 - releasing 1Password for Mac
2010 - releasing 1Password for IOS and Windows
2016 - launching 1Password Memberships
2019 - partnership with Accel
Raising funds 
In 2019 1Password raised $200 million in a Series A funding round led by Accel and joined by Slack Fund, Atlassian executives and other notable investors. This was the company's first outside investment after 14 years of strong organic growth and profitability in order to scale its Enterprise Password Manager (EPM) globally. 
1Password has since invested aggressively in product and go-to-market programmes to expand its enterprise footprint and enable any company to secure identities and sensitive data. "We started 1Password to solve a problem we all feel every day: the hassle of creating and remembering complicated passwords to access the apps we need. Companies try to enforce strong password policies with unreasonably complex requirements that people can't follow or remember. As a result, most of them create schemes to get around these rules by reusing the same password everywhere or adding subtle variations. This puts your employees and businesses at risk," said Jeff Shiner, 1Password's CEO. 
"With 1Password, you can be good by being lazy. 1Password creates and remembers complex passwords for you, making it the most secure solution as well as the easiest. Our Enterprise Password Manager removes the frustration employees feel with forgotten passwords while securing employees and protecting their companies," he added. 
Online platform launch 
In October 2021, the company launched its free online learning platform, designed to help anyone develop a deeper understanding of online security, privacy, and staying safe on the internet.
"As our lives become increasingly digital and cybersecurity threats become more prevalent, it's never been more important for everyone to understand how to stay safe online. But with the flurry of services, technologies, and advice floating around out there, it can be difficult to know how to put it all together," said Head of Sales Enablement at 1Password Jason Richards.
Customers can access a wealth of knowledge ranging from 1Password-specific tips and tricks, to deeper dives into the world of IT security concepts from one hub with the online learning platform. Other benefits of the platform include being able to learn how to make the most of your 1Password account's features, finding out how to build a culture of security in your workplace and discovering why re-using the same password across multiple accounts puts you at risk.