Company profile: Who are Siemplify?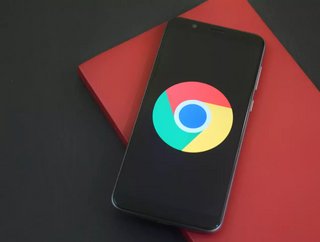 Following Google's announcement that it has acquired Siemplify for $500m, we take a look at the Israeli firm to become part of Google Cloud's security
Google confirmed this week that it has acquired Israeli cybersecurity firm Siemplify for $500m. Siemplify will become part of Google Cloud's security team, joining its Chronicle operation and giving the tech giant a stronger foothold in end-to-end business security services.
The news follows Google CEO Sundar Pichai promise to US President Joe Biden in August 2021 that the company would invest $10 billion in cybersecurity over the next five years. Google's plans include expanding zero-trust programs, helping secure the software supply chain, and enhancing open-source security.
What is Siemplify?
Siemplify is a cloud-native security orchestration, automation and response (SOAR) provider, helping security teams of all sizes respond to cyberthreats with greater speed and precision. The cloud-native Siemplify security operations platform goes beyond the standard SOAR functionality of playbooks and case management and includes interactive investigation, crisis management, embedded business intelligence and more in a single platform.
Who are the team behind Siemplify?
Siemplify was founded in 2015 out of the need for a better, simpler, more effective way to manage security operations, according to its founders Amos Stern, Alon Cohen and Garry Fatakhov. The security operations experts spent years honing their skills on the front lines of Israeli cyber intelligence agencies and their deep background in SOC management, security analysis and data science, paired with first-hand knowledge of the daily challenges security operations teams face, led to the creation of the Siemplify Security Operations Platform. The team has over 150 employees around the globe made up of dedicated security operations experts in New York, Tel Aviv and everywhere in between.
How was Siemplify funded?
Siemplify has raised $58 million over four rounds to date, with Israeli VC G20 Ventures the company's largest shareholder. Additional investors include 83North, Jump Capital, and Georgian, which recently also invested in Israeli cybersecurity startup Noname Security.
Awards and accolades
Siemplify, ranked No. 212 on the Deloitte Technology Fast 500™, a ranking of the 500 fastest-growing technology, media, telecommunications, life sciences, fintech and energy tech companies in North America, now in its 27th year. Siemplify's revenue grew 645% from 2017 to 2020.
How will Siemplify help Google?
Founder Amos Stern said in a statement on the Siemplify website: "Today, the Siemplify platform is trusted by many of the world's leading security teams, from Fortune 500 companies to world-class MSSPs. The challenges we set out to solve are only becoming more profound, and organisations are facing an unprecedented volume of cybersecurity threats – all as the shortage of skilled personnel to address these threats remains at an all-time high. There is a need and opportunity to grow our business to meet these challenges.
"Beyond Google's resources, expertise and overall commitment to cybersecurity (including a recent pledge to invest $10 billion in cybersecurity over the next five years), we have found a remarkable partner in Google Cloud. A partner that truly shares our mission, vision, values and culture. We could not be more excited to join forces with Google Cloud to drive innovation and help many more security teams take their operations to a whole new level."
Google Cloud's VP/GM, Google Cloud Security said: "At Google Cloud, we are committed to advancing invisible security and democratizing security operations for every organisation. Siemplify shares our vision in this space, and will join Google Cloud's security team to help companies better manage their threat response.
"In a time when cyberattacks are rapidly growing in both frequency and sophistication, there's never been a better time to bring these two companies together. We both share the belief that security analysts need to be able to solve more incidents with greater complexity while requiring less effort and less specialized knowledge.
"With Siemplify, we will change the rules on how organisations hunt, detect, and respond to threats. Providing a proven SOAR capability unified with Chronicle's innovative approach to security analytics is an important step forward in our vision. Building an intuitive, efficient security operations workflow around planet-scale security telemetry will further realize Google Cloud's vision of a modern threat management stack that empowers customers to go beyond typical security event and information management (SIEM) and extended detection and response (XDR) tooling, enabling better detection and response at the speed and scale of modern environments."