COMPANY PROFILE: Who is Crowdstrike?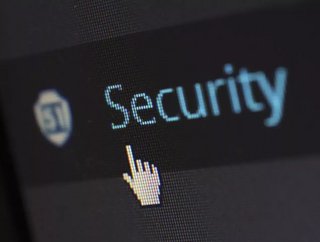 Cyber Magazine looks at the history of cybersecurity company CrowdStrike, from its inception in 2011 to the present day.
What does CrowdStrike do?
CrowdStrike is a cybersecurity company protecting customers from all cyber threats by leveraging its Security Cloud to stop breaches.
From its inception in 2011, driven by George Kurtz's vision, CrowdStrike was created as a different kind of cybersecurity company.
Cloud-native, CrowdStrike immediately brought a threat perspective, effectiveness, scalability, and flexibility aligning People, Technology, and Processes.
The CrowdStrike Falcon platform has revolutionised enterprise security for the cloud era. Its single lightweight-agent architecture leverages artificial intelligence (AI) and offers real-time protection and visibility across the enterprise, preventing attacks on endpoints and workloads on or off the network.
Who are CrowdStrike's customers?
CrowdStrike's customers include: Goldman Sachs, Rackspace, CreditSuisse, Sega, Shutterstock and many more.
CrowdStrike timeline
2012
CrowdStrike launched its threat intelligence module.
2013
CrowdStrike listed on MIT Tech Review's 50 disruptive companies.
Launched EDR capabilities as a single solution 
Launched threat hunting module 
2015
Named one of Forbes most promising companies 
Named a technology pioneer by the World Economic Forum
2016
Opened an EMEA headquarters
Opened an APAC headquarters
Named to the 2016 Inc 500 / 5,000 List
Was named in the Deloitte Technology Fast 500
2017
Launched full next generation AV module
Launched IT Hygiene model 
Named in CNBC's Disruptor 50 list 
Launched malware search module
Named in the Forbes 2017 Cloud 100 list 
Named the Fortune Best Place to Work in technology 
Launched vulnerability management and sandbox modules
2018
Named a visionary in Gartner Magic Quadrant for endpoint protection platforms
Launched the falcon complete module
Won SC Magazine 2018 Best Security Company and Best Enterprise Security Solution 
Named a leader in Forrester Wave for Endpoint security suites
Launched a device control module
Received Fedramp authorisation 
2019
Launched the CrowdStrike store, the industry's first security cloud ecosystem of trusted third party applications.
Announced the first enterprise EDR solution for mobile devices.
Named a leader in the Forrester Wave Report for incident response services
Named a publicly traded company (CRWD)
Launched Crowdstore
2020
Named leader in the Forrester Wave
2021
Introduces managed service for digital risk prevention 
Launches Falcon Forensics on GovCloud