CrowdStrike and Mandiant partner for security protection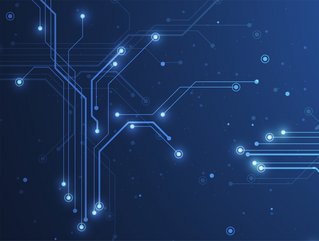 CrowdStrike and Mandiant have collaborated to help organisations better identify and protect against complex cyberthreats
CrowdStrike, a leader in cloud-delivered protection of endpoints, and cyber security firm Mandiant, have announced a strategic partnership that will help joint customers investigate, remediate and defend against increasingly sophisticated cybersecurity events that plague organisations globally.
As part of the collaboration, Mandiant will utilise the CrowdStrike Falcon platform and subscription offerings for its incident response (IR) services and proactive consulting engagements for joint customers. Further, the Mandiant Managed Defense offering intends to include support for customers leveraging the Falcon platform later this year.
"CrowdStrike and Mandiant have developed reputations as go-to cybersecurity resources for public and private sector entities across the globe," said Kevin Mandia, chief executive officer of Mandiant. "This partnership between two mission-focused companies strengthens cyber defences at a time when cyber attacks have become a notable business issue faced by organisations every day."
Bringing defences to a complex threat environment
CrowdStrike and Mandiant share a common mission to stop breaches and put customers' needs first. Both companies have long operated under the practice that in order to defend against tenacious cyber adversaries, there must be a combination of cutting edge products and elite cybersecurity experts. Because of this, both companies have embraced an open and collaborative approach with high caliber partners and technologies to provide organisations superior protection.
"Today's complex threat environment calls for a collaborative approach that brings together industry-leading technologies and world class teams to build the strongest defence for customers, which is exactly what this partnership is about," said George Kurtz, co-founder and chief executive officer of CrowdStrike. "CrowdStrike has worked with Mandiant many times over the years and there is a mutual respect for the caliber of technical and team expertise we both bring to the fight. We are proud to establish this alliance with them and to more effectively enable the people, processes and procedures necessary to secure the modern organisation."
Protecting critical industries from cyber attacks
Earlier this year, Cloudflare along with CrowdStrike, and Ping Identity formed The Critical Infrastructure Defense Project to provide no-cost cyber protections for critical industries.
The project is designed to enhance defences against critical areas of enterprise risk. Under the project, eligible organisations will have access to the full suite of Cloudflare zero-trust security solutions, endpoint protection and intelligence services from CrowdStrike and zero-trust identity solutions from Ping Identity.
"We rely on our infrastructure to power our homes, to provide access to water and basic necessities, and to maintain critical access to healthcare. That's why it's more important than ever for the security industry to band together and ensure that our most critical industries are protected and prepared," said Matthew Prince, co-founder and CEO of Cloudflare. "We are honoured to come together with CrowdStrike and Ping Identity during this time of heightened security risk to protect our nation's most vulnerable infrastructure."