Cyber attack increase across Africa threatens digital growth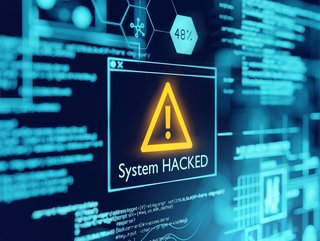 Businesses must be able to acquire the resources and knowledge to better reduce cyber risk
As cyberattacks continue to rise across Africa, the need for data protection skills is urgent, with 90% of businesses lacking cybersecurity measures
Cyberattacks on businesses across Africa are increasing at an alarming rate, making cybersecurity a crucial priority for businesses.
As of February 2023, reported by African Business, approximately 90% of African businesses were operating without cybersecurity protocols in place, making them increasingly vulnerable to cyber threats like hacking, phishing and malware attacks.
A lack of digital security infrastructure in an environment where digital technologies are rapidly advancing has made security around data even more urgent. Particularly in areas like healthcare and education, it is even more necessary to protect personal data from any type of breach or hack.
Cyber crime increased by 76% in some African nations
Global cyber crime has been at a critical point throughout 2023, with countries like India calling for more workers in cybersecurity as a result of a shortage, for example. In March 2023 alone, 41.9m records were compromised by cyberattacks across the world, suggesting that the need to protect valuable data is urgent.
Africa more broadly also faces a growing 100,000 person gap in the number of certified cybersecurity professionals In conjunction with this, Q1 2023, multinational cybersecurity company Kaspersky revealed that Nigeria, South Africa and Kenya have the highest level of cyber threat in the continent.
Backdoor and spyware attacks were cited as the most common threat types in South Africa, accumulating 106,000 attack attempts.
Similar attack attempts were also observed in Nigeria (46,000), with the same type of attack reaching 143,000 in Kenya. However, in Kenya, exploits emerged as the most dominant form of attack with 177,000 incidents blocked.
Similarly, Liquid C2, a pan-African technology group, has revealed that the number of cyberattacks on businesses in Kenya, South Africa, and Zambia had increased. Kenyan businesses reported an 82% increase, while South African businesses recorded a 62% increase and Zambian business 62%.
"A robust approach for data protection"
Businesses must be able to acquire the resources and knowledge to better reduce cyber risk. All respondents from the report highlighted that they were starting to advance positively in cloud and digital strategies. Having hired cyber security staff members or signed up with a cyber security team to assist them, the hope is that the job gap will close.
Data protection consultancy companies like Serianu are positioned well to assist African businesses in cyber security endeavours, by providing training resources, threat detection and monitoring and technology support.
In particular, the company has recently partnered with IT solutions company, Digital Jewels, so that the two companies can collectively provide complementary offerings in cyber security.
"We expect Serianu's partnership with Digital Jewels to deliver a robust approach for data protection and processes, governance frameworks and technology" said Serianu CEO William Makatiani.
It is crucial that cyber security organisations continue to partner with like-minded companies in this way so that countries across Africa can continue to expand and develop their information security and data protection capabilities.