Deloitte launches new managed service for zero trust access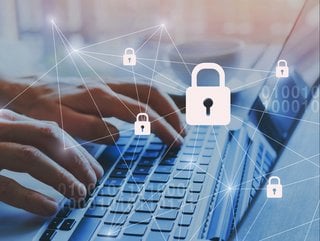 As organisations try to modernise their security, Deloitte has launched Zero Trust Access to secure communications
Deloitte has launched a new service named Zero Trust Access, which offers a cloud-native approach to help enterprises better secure communications between users, devices, and business applications ‌from any location.
Zero Trust Access will offer decentralised peer-to-peer (P2P) connectivity between end users and applications, so that sensitive data traffic doesn't traverse through any third-party managed point-of-presence (POP) devices.
"Beginning zero trust adoption isn't simple, fast or easy for most organisations. We're launching Zero Trust Access as the first in many adoption-enabling services and solutions to come, so that our clients are better able to modernise their security programmes, enable agile operations and confidently advance with emerging technologies and transformative risk management principles that can build more resilient security practices," said Deborah Golden, Principal, US Cyber & Strategic Risk at Deloitte.
Meeting growing demands for zero trust security
The launch of Deloitte's new service comes as the zero-trust security market continues to grow, with researchers anticipating the value will increase from US$27.4bn in 2022 to reach US$60.7bn by 2027.
Research shows that while many organisations have fully implemented or are attempting to implement zero-trust strategy, more than half (59%) don't have the ability to authenticate users and devices on an ongoing basis.
According to Deloitte, Zero Trust Access helps protect infrastructure while also enabling organisations to protect sensitive enterprise data and enforce least privilege through dynamic access control to enterprise assets. The managed service can replace remote access solutions inclusive of virtual private network (VPN), virtual desktop infrastructure (VDI), and desktop as a service (DaaS), all of which typically require significant capital expenditure for infrastructure, high operating costs, and technology management overhead.
"As perimeter-based approaches are no longer suitable to secure the modern enterprise, many organisations are working to enhance protection for their IT ecosystems via zero trust. Zero Trust Access was built as a turnkey managed service helping ourselves and our clients accelerate adoption of this transformative security framework. Our goal was to create a cost-effective solution that can be delivered standalone or complementary to a broader ecosystem and ultimately help decrease the burden on IT and security teams who likely need to manage multiple heterogenous solutions to achieve similar outcomes," said Andrew Rafla, Deloitte Risk & Financial Advisory's zero trust offering leader and principal, Deloitte & Touche LLP.