Don't let ransomware catch you unprepared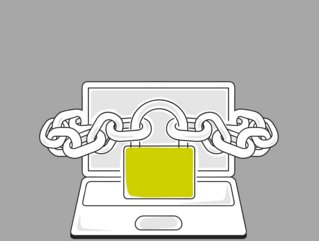 Clay Kirkland from Specops and Scott Birch from Cyber Magazine discuss ransomware attacks, including how you can prevent them and how they occur
The threat of ransomware is higher than ever before and protecting precious data is at the forefront of any cyber industry. Ransomware attacks threaten to steal data, cease operations and collapse the infrastructure of the entire company. So what can you do to prevent this?
The danger with it is that it's not target-specific - it can attack any industry or any individual company and the damage can be irreparable. The Cybersecurity and Infrastructure Security Agency reported in February 2022 that it is aware of ransomware incidents against 14 of the 16 U.S. critical infrastructure sectors.
In this webinar, hosted by BizClik Media Group on 7 June at 3pm, Clay Kirkland from Specops and moderator Scott Birch from Cyber Magazine will discuss the prevalence of ransomware attacks today, your unique risk factors for attack, and specific steps you can take to prevent the top ten most common breaches from putting your Active Directory at risk.
The agenda for the webinar is as follows. Firstly, Birch and Kirkland will hold an in-depth discussion to find out why ransomware attacks are so prevalent in today's society.
They also look at just how ransomware weaves its way into even the most secure security systems, before answering what is possibly the most important question of them all: What can you do as a business to stop them in their tracks?
Meet the Panelist: Clay Kirkland, Product Specialist, Specops
With more than 14 years in IT, Clay has a breadth of experience as a solutions architect, engineer, and now product specialist at Specops Software. He has worked in many industries for organisations solving IT's most pressing, and recurring, questions. Kirkland specialises in protecting data privacy, Active Directory infrastructures, Azure AD, and Group Policy.
To find out more, you can register for the webinar here. See you there!