How is Cyren creating internet security for the cloud?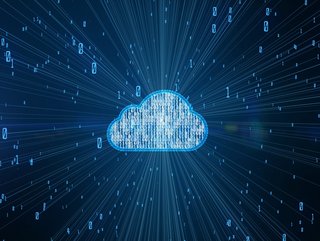 A provider of threat detection and threat intelligence for emerging email, file, and web-based threats, we look at how Cyren is securing the cloud
Founded in 1991, Cyren is on a mission to build the strongest internet security for the cloud era.
The company provides an array of proprietary technologies, ranging from algorithms and behavioural analytics to big data, machine learning, and advanced threats research. By automating advanced analytics within the cloud, Cyren utilises its detection capabilities to identify and block threats faster than any other solution.
According to the company, more than 1.3 billion users around the world rely on Cyren's cloud internet security solutions to protect them against cyber attacks and data loss every day.
The rising number of successful email breaches
Cyren recently unveiled its 2022 Benchmarking Survey, a study on the most prevalent email-borne security threats such as account takeover, business email compromise (BEC) attacks, and ransomware facing Microsoft Office 365 Customers.
The study found that, although phishing is the most common breach type experienced by organisations, with 69% of organisations experiencing at least one successful phishing breach during the past 12 months, that Microsoft 365 account takeovers happen more often - an average of 14.5 Microsoft 365 login credential exposures took place in the previous 12 months.
Additionally, undetected email threats have grown exponentially over the past two years, and as a result, organisations have invested in solutions that allow employees to report suspicious emails, with only 2% of organisations not defining a mechanism for users to do so.
"Organisations have been inundated by phishing attacks, BEC attacks and ransomware threats for far too long and this study highlights how successful these 'common' attacks can be," says Mike Fleck, VP Marketing at Cyren.
"Not only are organisations experiencing more threats, but they are also suffering from the high costs of incident response associated with investigating suspicious emails and responding to confirmed threats. With the copious number of threats facing organisations every day, and the potential cost it takes to remediate an attack looming over their heads, it is essential that they increase the efficiency of how they are managing the problems of account takeover, BEC, and ransomware," he added.
Offering multiple malware detection
The security provider announced last month a new competitive replacement programme for organisations that need a different provider of malware detection capabilities. The new programme includes technical resources, flexible integration timelines, and mutually beneficial business terms to accommodate planned and unexpected projects to replace alternative anti-virus and anti-malware engines.
The Cyren anti-malware detection offerings include a software development kit (SDK), a plugin for mail transfer agents (MTA), a cloud web services interface, and other options to support varied customer use cases and implementation requirements.