How JupiterOne provides visibility into cloud environments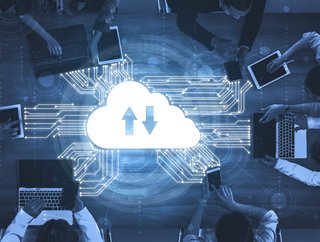 After recently joining the unicorn club, we take a look at how JupiterOne aims to help customers unify their security policies and keep data safe
JupiterOne is a cloud-native cyber asset attack surface (CAASM) platform that helps enterprises easily map, analyse, and secure complex cloud environments.
Using graphs and relationships, JupiterOne provides a contextual knowledge base for an organisation's cyber asset operations.
With JupiterOne, teams can discover, monitor, understand, and act on changes in their digital environments. Cloud resources, ephemeral devices, identities, access rights, code, pull requests, and much more are collected, graphed, and monitored automatically by JupiterOne.
Reaching unicorn status
The company recently announced a US$70mn Series C funding round, bringing the company's total raised to more than US$119mn and its estimated valuation to over US$1bn.
The round was led by Tribe Capital with participation from new investors, including Intel Capital and Alpha Square Group and existing investors, including Sapphire, Bain Capital Ventures, Cisco Investments, and Splunk Ventures.
Erkang Zheng, Founder and CEO at JupiterOne said: "Security is a data problem that needs an engineering approach and a true platform for consolidation. Our Series C funding underscores the unique value that the JupiterOne platform provides to our customers to help them unify and coordinate existing security investments, automate cloud security postures, and reduce their cyber risk and security program costs. We provide our customers with valuable security context and true visibility of their organisation's cyber asset landscape using data and automation, to help them prioritise risks and protect their business."
Using the funding to expand capabilities and teams
The funds will be used to grow go-to-market capabilities, expand engineering investments, and increase product development to address market needs across attack surface management, including unified asset inventory, vulnerability management, and security posture automation.
Additionally, the company will use the money to extend the reach of its partnership and integration teams, further expanding the capabilities of the CAASM platform. JupiterOne will look to scale the company's direct and channel sales efforts for enterprise customers while expanding self-service capacity for small and midsize businesses.
As part of this funding round, Sri Pangulur, Partner at Tribe Capital will join the JupiterOne Board of Directors and Sunil Kurkure, Managing Director at Intel Capital, will join as a Board Observe