How Red Canary helps organisations prevent breaches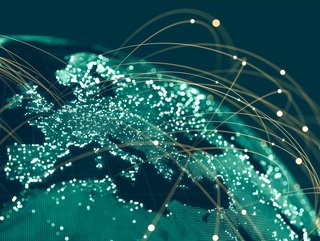 In a world where cyber attacks are only growing, we take a look at how Red Canary and its Managed Detection and Response (MDR) services help companies
Founded in 2013, Red Canary is a cyber security company aiming to enable every organisation to make its greatest impact without fear of cyber-attack.
The company provides outcome-focused solutions for security operations teams, who rely on Red Canary to analyse and respond to endpoint telemetry, manage alerts across the network, and provide cloud environment runtime threat detection.
Managed Detection and Response (MDR) services are designed to protect organisations from advanced attacks by quickly detecting threats and enabling rapid response. Red Canary MDR delivers threat detection and response as an outsourced service to organisations of all types and sizes.
As cyberattacks grow in both sophistication and volume, it's essential that businesses can ensure that no threats slip through the cracks. The 2021 Gartner Market Guide for MDR Services estimates that 50% of organisations will be using MDR services by 2025, and that the MDR market will reach US$2.15bn in revenue by the same year.
Working with partners to address cyber security issues
Red Canary recently announced the launch of Red Canary Partner Connect, a new partner programme to address its ecosystem and arm partners with the tools to identify, investigate and triage threats.
In addition to over 30 existing partners, new partners include Charles River Associates, Antigen Security, Brown & Brown Insurance and Jamf.
"The increase in cyberattacks has made MDR an indispensable component of running a successful business, and customers need a full solution.Red Canary Partner Connect reflects the dynamic and diverse nature of the cybersecurity value-chain, providing a common foundation for all partners to leverage Red Canary while still allowing the flexibility to fit the needs of their business," said Craig Halliwell, VP of Channel and Partnerships at Red Canary.
Tailoring needs towards each specific industry
The programme provides benefits to partners tailored to their industry, including the opportunity to co-sell, re-sell or refer, and is ideally suited to Managed Service Providers wanting to offer more advanced security services without building and managing their own SOC.
Managed Service Providers meeting minimum size requirements also have the flexibility to act as distributor, aggregating licenses on behalf of smaller MSPs. Red Canary Partner Connect limits partner onboarding and provides specified account managers to each partner.
The new partner programme arrives alongside the launch of new Threat Investigation and Active Remediation capabilities to provide customers with beyond-the-endpoint detection. The proactive, tailored approach to MDR will allow both customers and partners to find and address all threats before they cause business harm.