Huawei strengthens contribution to Indonesia cybersecurity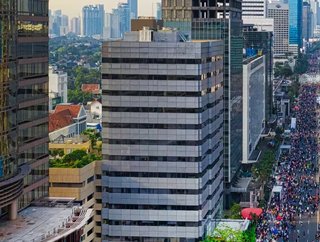 Huawei Indonesia has renewed its MoU on cyber security cooperation with Indonesia's cyber security body BSSN.
Huawei Indonesia has reaffirmed its commitment to supporting cyber security knowledge sharing through the renewal of its MoU on cyber security cooperation with Indonesia's cyber security body National Cyber and Crypto Agency of the Republic of Indonesia (BSSN).
Huawei Indonesia and BSSN sealed off a new, tripartite cooperation agreement (PKS) with Institut Teknologi Del (IT Del). Minister Luhut Binsar Pandjaitan, Coordinating Minister for Maritime Affairs and Investment of the Republic of Indonesia also held a high-level discussion with Huawei's CEO and Founder, Ren Zhengfei to mark a renewed collaboration and long-term commitment too cyber security enhancement in Indonesia.
Pandjaitan said: "Huawei has become incredibly popular and the technology has been widely used. The establishment of Huawei Academy in Indonesia and the tripartite cooperation between Huawei, the National Cyber and Crypto Agency and IT Del, has shown Huawei's commitment to not only building digital infrastructure in Indonesia, but also digital human resources development and transfer of high technology.
"I am sure Huawei could make a significant contribution to Indonesia's Green Development and Smart Future. In the next few years, digital property will be one of the most valuable assets in the next generation."
Zhengfei added: "Indonesia is a beautiful and great nation and the country can learn to integrate intelligence into the day-to-day running of the nation's many strategic ports and airports, or alternatively implement 5G, AI, wireless, and radar technologies to improve safety at coal mines to a substantial degree.
"Huawei thanks Indonesia for its longstanding support for our local team in the country. With the great trend towards collaboration and shared success between China and Indonesia, based on respecting each other's sovereignty integrity, political systems, and social customs, we believe that together we will lay the foundation for Indonesia's future."
Huawei Indonesia started with an office of five employees 21 years ago and has grown to have over 2,000 employees of whom 90 per cent are locals and therefore contribute to the local economy. During the pandemic, it launched a series of "I Do" campaigns to give back to the community, recognising a need to create shared value and support economic, social, and environmental progress.
Under the "I Do Care" campaign, Huawei Indonesia provides relief aid for the disaster victims and donations to the needy. Through "I Do Collaborate", it joins hands with the government, business communities and key stakeholders to drive digital transformation in the ecosystem. Through "I Do Contribute", it strives to cultivate 100,000 Indonesian digital talents in 5 years to build a solid foundation for future-ready human capital. Finally, via "I Do Create", Huawei Indonesia finds creative and innovative ways through cutting-edge technologies to enhance government institutions and enterprises with the implementation of AI, big data, and cloud computing.