Ma Huateng: Leading Tencent in its 'tech for good' strategy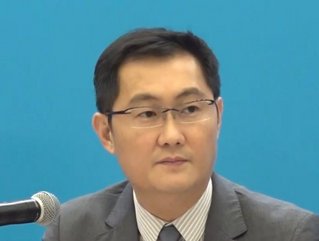 It is clear that Tencent is continuing to evolve and develop its services, with Ma at the helm
CEO and co-founder of Tencent Ma Huateng's journey to billionaire status is one of huge success, as the company continues to evolve & develop its services
Ma "Pony" Huateng is the CEO and co-founder of Tencent Holdings, a Chinese instant messaging, mobile gaming and online payment service provider.
Born Chaoyang, Shantou, he is currently listed as the fourth wealthiest person in The People's Republic of China and the 34th wealthiest person in the world according to Forbes, with a reported net worth of US$34.5bn as of September 2023.
With the global cyber threat landscape continuing to rise, Ma has helped Tencent in its guiding principle is to use technology for good. The company's daily work includes operating its Threat Bounty Programme, building relationships with bug hunters and security partners, as well as monitoring and analysing security threats and vulnerabilities of its products.
Tencent's success: Connecting technology with culture
Ma Huateng received a Bachelor of Science degree in Computer Science and Applied Engineering from Shenzhen University in 1993. Originally trained as a software engineer, he, along with three classmates and a friend, went on to co-found Tencent in 1998.
The company's first product came after Ma participated in a presentation for ICQ, the world's first Internet instant messaging service, which was founded in 1996. Inspired by the idea, Ma and his team launched a similar software in 1999, with a Chinese interface and a slightly different name: OICQ (Open ICQ).
The product quickly became popular and more than a million users registered by the end of 1999, making it one of the largest services of its type in the People's Republic of China.
From this, Ma became the first Chinese person to hit the Top 10 of Forbes' list of the world's richest people, with his investment strategy compared to that of the so-called 'Sage of Omaha' Warren Buffett. His wealth stems from Tencent Holdings, with his 9.7% stake.
Based in Shenzhen, the company reported a revenue of 555 billion yuan (US$82.5bn) in 2022. Its mobile messaging application WeChat currently has about 1.3 billion users.
Ma seldom appears in the media and is known for his secretive lifestyle. He does have a charitable foundation, the Ma Huateng Global Foundation, where he donated US$2.3bn worth of Tencent stock in 2016.
Creating ways that technology can be used for good
Its Tencent Security Response Centre (TSRC) aims to protect users when they enjoy Tencent Internet services and works to build relationships with bug hunters and security partners.
Additionally, it monitors and analyses security threats and vulnerabilities for its customers, as well as helping them quickly recover from security incidents and tracing the source of the attack. It also helps developers to fix these vulnerabilities and help users recover from security incidents quickly and effectively, which includes tracing the source of attack accurately.
It is clear that Tencent is continuing to evolve and develop its services, with Ma at the helm. This year, the company has already deployed a new architecture to optimise development efficiency and strengthen security. With this new architecture, Tencent aims to significantly enhance future product deployments across its multiple platforms.
Speaking at a press conference about Tencent's first quarter results in May 2023, Ma said: "We are investing in our AI capabilities and cloud infrastructure to embrace the opportunities brought by foundation models, and expect AI to be a growth multiplier that enables us to better serve our users, customers, and society at large."
******
For more insights into the world of Cyber - check out the latest edition of Cyber Magazine and be sure to follow us on LinkedIn & Twitter.
Other magazines that may be of interest - Technology Magazine | AI Magazine.
Please also check out our upcoming event - Net Zero LIVE on 6 and 7 March 2024.
******
BizClik is a global provider of B2B digital media platforms that cover Executive Communities for CEOs, CFOs, CMOs, Sustainability leaders, Procurement & Supply Chain leaders, Technology & AI leaders, Cyber leaders, FinTech & InsurTech leaders as well as covering industries such as Manufacturing, Mining, Energy, EV, Construction, Healthcare and Food.
BizClik – based in London, Dubai, and New York – offers services such as content creation, advertising & sponsorship solutions, webinars & events.