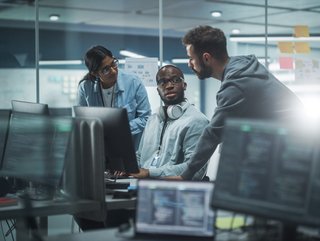 The companies featured in this article are committed to improving cyber resilience specifically within the APAC region, but also work to serve the global community.
Cyber Magazine considers some of the top cybersecurity companies in the APAC region committed to tackling an ever-evolving and demanding cyber landscape
With the cybersecurity industry continuing to evolve in the midst of more sophisticated cyberattacks, businesses and individual users are looking for ways to improve their digital defences, train and educate their workforces whilst staying ahead in their digital growth.
Research has shown that, with detailed and future-thinking measures in place, organisations are able to prevent bad actors from hacking private data and reducing threats as a result.
With this in mind, the companies featured in this article are committed to improving cyber resilience specifically within the APAC region, but also work to serve the global community.
Securelytics is an independent cyber security advisory firm that delivers high quality security advisory and testing services, as well as end-to-end cybersecurity solutions. The company highlights that its client base includes some of the largest and most sophisticated technology companies in the world.
Since being founded in Malaysia in 2014, the company has worked on more than 1000 projects with local and international clients and has been honoured as a Cybersecurity Innovation Company of the Year 2017 by Cybersecurity Malaysia and APAC CIO Outlook 25 Hottest Cybersecurity Companies 2018.
Group8 is a Singapore-based cybersecurity and cyber intelligence company backed by AI, information security and defence industry veterans. The company offers solutions inspired by cybersecurity research to protect digital assets and allow the user to be in control.
It prides itself on offering a suite of tailorable solutions covering the entire cybersecurity ecosystem, including blockchain security, CREST-certified penetration testing and web security services, to protect organisations' digital assets and allowing them to be in control. The company is also an active member of a global cybersecurity research alliance.
Tesserent is a full-service cybersecurity solutions provider that partners with clients across Australia and New Zealand to help them protect their digital assets. Founded in Melbourne, the company has since grown to become one of the largest cybersecurity providers in Australia to offer a full suite of cybersecurity services.
The company works to deliver comprehensive and tailored solutions to prevent, detect and mitigate potential cyberattacks. It also prides itself on having expertise in security advisory and consulting, as well as technical assurance, testing, cloud services, monitoring and incident response.
ThreatBook Intelligence delivers precise and intelligent solutions for cyber threat detection and response. Working to provide protection on cloud, traffic and endpoints, ThreatBook aims to arm its customers with a lifelong threat monitoring system and security response capabilities.
The company works to help businesses and users find compromised hosts and emerging threats from massive event alerts and logs and drive rapid analysis and disposal, as well as increase the efficiency of responding to threats. In this way, it aims to help enterprises build up a strong defence system that is low cost and efficient.
Nihon Cyber Defence offers cybersecurity services from risk and governance through to security monitoring, in order to protect them from all forms of cyber warfare aimed at financial, political or social disruption.
Based in Japan, the company views Japanese companies and their data as being under attack and so, supported by its partners, aims to identify cyber threats and prevent attacks before they can damage the reputation of a business.
On a mission to provide robust and confidential solutions, services and support to governments, corporates and organisations, the company provides intelligence driven cyber defence to proactively safeguard resources from unseen attackers who seek to threaten it.
Headquartered in Singapore, Blackpanda is Asia's premier cyber security incident response group and is focused on digital forensics and cyber crisis response. By developing and leveraging innovative cybersecurity solutions, incident response and forensics data, the company aims to protect clients by providing them with practical cyber resiliency solutions.
​Drawing on its military special forces background, Blackpanda states that it maintains both the specialised technical expertise and client-centric cultural understanding necessary to lead its clients through crisis and beyond. The company believes that every company should have access to cybersecurity services and is committed to democratising cybersecurity resilience.
Founded in 2000, i-Sprint is a leading provider in Securing Identity and Transactions that enables individuals, organisations and societies to build trust and identity assurance for powering productivity gain through digital identity and identity of things (IDoT). Currently, i-Sprint has a direct presence and partners across Singapore, China, Hong Kong, Taiwan, Malaysia, Thailand, Japan and the United States.
The company's product offerings include adaptive authentication (biometrics, multi-factor authentication and more), single sign-on services, end-to-end encryption (E2EE) authentication and data protection for transaction data and to secure access to the web, mobile and cloud-based applications.
Key facts
27+ years of legacy and innovation

Nine million customers

76+ countries covered globally
Quick Heal Technologies is an Indian multinational cybersecurity software company headquartered in Pune, Maharashtra, India. The company was formerly known as CAT Computer Services Ltd. and was initially started as a computer service centre in 1995. Its enterprise product offerings operate under the brand name Seqrite.
The company develops security software for consumers, servers and cloud computing environments and sells products directly to customers or through its partner channel. Its award-winning antivirus for PC, Laptops, Mac and Windows aims to empower people to live a secure digital life and browse the web confidently. It offers advanced protection to defend against viruses, ransomware, malware and WiFi vulnerabilities, to name a few.
As the leading Internet service provider in China, Tencent has billions of users worldwide. Founded in 1998 with its headquarters in Shenzhen, China, Tencent's guiding principle is to use technology for good.
Tencent Security Response Centre (TSRC) aims to protect users when they enjoy Tencent Internet services and works to build relationships with bug hunters and security partners. It monitors and analyses security threats and vulnerabilities for its customers, as well as helping them quickly recover from security incidents and tracing the source of the attack.
Trend Micro is a Japanese multinational cyber security software company working to make the world safer when exchanging digital information. The company's cybersecurity platform protects 500,000+ organisations and 250+ million individuals across clouds, networks, devices and endpoints.
It aims to deliver central visibility for improved detection and response and has a powerful range of advanced threat defence techniques optimised for environments, like AWS, Microsoft and Google. Trend Micro has worked to develop deep relationships with industry leaders to improve client trust and optimise security methods across leading environments, platforms and applications to maximise cyber protection.
Its platform, Trend Vision One, supports diverse hybrid IT environments, automates and orchestrates workflows and delivers expert cybersecurity services to simplify and converge security operations.

******
For more insights into the world of Cyber - check out the latest edition of Cyber Magazine and be sure to follow us on LinkedIn & Twitter.
Other magazines that may be of interest - Technology Magazine | AI Magazine.
Please also check out our upcoming event - Cloud and 5G LIVE on October 11 and 12 2023.
******
BizClik is a global provider of B2B digital media platforms that cover Executive Communities for CEOs, CFOs, CMOs, Sustainability leaders, Procurement & Supply Chain leaders, Technology & AI leaders, Cyber leaders, FinTech & InsurTech leaders as well as covering industries such as Manufacturing, Mining, Energy, EV, Construction, Healthcare and Food.
BizClik – based in London, Dubai, and New York – offers services such as content creation, advertising & sponsorship solutions, webinars & events.