Microsoft expands cyber security efforts to 23 countries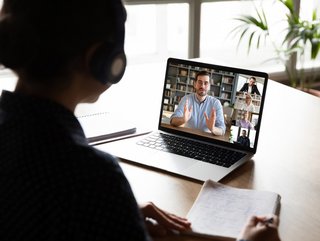 As cyber security continues to be a significant threat globally, Microsoft is expanding its cyber security skills campaign to an additional 23 countries
From supply chain disruptions to ransomware attacks, cybercriminals have become increasingly sophisticated as the threat landscape continues to grow and become more diverse. These cybersecurity challenges are compounded by a workforce shortage.
According to Microsoft, by 2025, there will be 3.5 million cybersecurity jobs open globally, representing a 350% increase over an eight-year period.
The company recently announced a national skilling campaign in the United States, where for every two jobs in cybersecurity today, a third goes unfilled. Now, Microsoft is announcing the expansion of its cybersecurity skills campaign to an additional 23 countries.
The expansion will see new targeted investments in the following countries: Australia, Belgium, Brazil, Canada, Colombia, Denmark, France, Germany, India, Ireland, Israel, Italy, Japan, Korea, Mexico, New Zealand, Norway, Poland, Romania, South Africa, Sweden, Switzerland, and the United Kingdom.
Lack of diversity in the cyber security industry
These countries have an elevated cyberthreat risk, along with a significant gap in their cybersecurity workforces both in terms of the number of professionals employed in cybersecurity vs. the demand, as well as a lack of diversity.
The global cybersecurity workforce is lacking in diversity: in the countries where Microsoft is expanding its campaign, on average, only 17% of the cybersecurity workforce are female. As part of this new expansion, Microsoft is launching a partnership with Women in Cybersecurity, a nonprofit with the mission of recruiting, retaining and advancing women in cybersecurity, to expand their student chapters in these 23 countries, helping promote the retention and advancement of women in cybersecurity.
Microsoft is also launching a new partnership with the Organisation for Economic Cooperation and Development (OECD) to not only develop a detailed study on the skills gap in selected countries but also improve the ability to grow cybersecurity workforces through postsecondary education and training.
Together with the OECD, it will make this data publicly available to allow both policymakers and businesses to make more informed decisions, and it will convene member countries to share learnings and best practices.
Providing education to help tackle cyber skills shortages
As part of this expansion, the technology giant is offering free training for cybersecurity pathways through its LinkedIn Learning platform, including courses like "The Cybersecurity Threat Landscape" and "Cybersecurity Foundations." Additionally, learners seeking more technical skilling opportunities can access free security courses through our Microsoft Learn platform with 47 Learning Paths and hundreds of hours of content.
Through the Microsoft Learn for Educators programme, Microsoft is providing all higher education institutions with access to free curriculum, educator training and tools for teaching, including coursework like Microsoft Security, Compliance and Identity Fundamentals, Microsoft Azure Security Technologies certification and more. To date, more than 1,000 institutions of higher education around the world have joined the programme.