Microsoft to introduce security tool 'Defender for Business'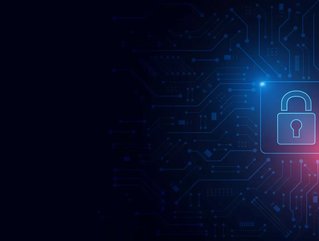 Changes in the threat landscape are having a major impact on organisations, so Microsoft is releasing a new security tool named 'Defender for Business'
Microsoft has announced the upcoming release of Microsoft Defender for Business, a new security tool that will be available for public preview later this month. 
The new endpoint security solution has been specially built to bring enterprise-grade endpoint security to businesses with up to 300 employees, in a solution that is easy-to-use and cost-effective.
"In the last year, we've seen a 300% increase in ransomware attacks with over 50% reaching small businesses. To address this, Microsoft is investing in security solutions purposefully designed to help protect them," said Jon Maunder, Product Marketing Manager, in a blog post.
What features does the security tool have? 
It will be available as a standalone product for businesses to purchase at a rate of $3 per user, or alternatively the new tools will be available as part of a Microsoft 365 Business Premium subscription.
Specifically designed to protect businesses against malware and ransomware across Windows, macOS, iOS, and Android devices, Defender for Business will have the following features: 
Threat and vulnerability management

– Helps organisations to prioritise and focus on the weaknesses that pose the most urgent and the highest risk to your business. 

Attack surface reduction

– Reduces the companies attack surface across your devices and applications using capabilities such as ransomware mitigation, application control, web protection, network protection, network firewall, and attack surface reduction rules.

Next-generation protection

– Helps to prevent and protect against threats at your front door with antimalware and antivirus protection—on your devices and in the cloud.

Endpoint detection and response

(EDR)

– Get behavioural-based detection and response alerts allowing you to identify persistent threats and remove them from your environment. Manual response actions within Defender for Business will allow you to take action on processes and files, while live response will put you in direct control of a device to help ensure it's remediated, secured, and ready to go.

Automated investigation and remediation

- Helps to scale security operations by examining alerts and taking immediate action to resolve attacks. By reducing alert volume and remediating threats, Defender for Business allows you to prioritise tasks and focus on more sophisticated threats.

APIs and integration -

Automate workflows and integrate security data into your existing security platforms and reporting tools. For example, you can pull detections from Defender for Business into your security information and event management tool.
According to Microsoft, no specialist security knowledge is required to install and manage Defender for Business. The product includes simplified client configuration with wizard-driven set up and recommended security policies activated out-of-the-box, allowing you to quickly secure devices.