Mitigating increased cyber threats as a remote organisation
By Steve Arlin, VP of EMEA and US at ProLion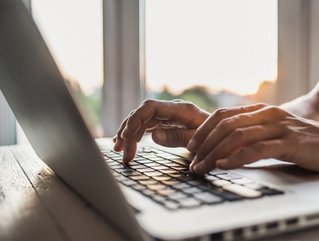 As ransomware is still on the rise in 2022, Steve Arlin, VP of EMEA and US at ProLion, explores how remote-working staff stay safe
The widespread shift to hybrid working has made cybersecurity a priority for remote workers. It's no secret that remote work is now a common part of many UK businesses. During the first lockdown, 60% of the UK's adult population worked from home and although offices have seen a return to activity, hybrid is here to stay and workforces are now spread across vastly larger distances.
The rise in staff working remotely has brought about a host of new challenges for organisations including increased exposure to cyber threats. Alongside this shift to remote work, the frequency of ransomware attacks has continued to increase exponentially. According to SonicWall's Cyber Threat Report, ransomware attacks were up 232% in 2021 versus 2019. But this isn't merely a coincidence.
The biggest mistake an organisation can make is not taking the threat of ransomware seriously enough. There's no room for complacency. Extra measures are needed as home and remote working becomes the norm.
It's important to come up with a framework of remote work cybersecurity best practices for HR and risk and compliance teams to put in place which, if implemented throughout a distributed enterprise, will reduce the risk of attack.
Look after your (digital) keys
Passwords are the keys to your network and should be treated as such. Having one key for your car, house and the office would be a huge security risk, and so applying the same approach to your data is just as illogical.
A password must be as difficult as possible to crack and not shared across teams or employee accounts. Password management tools can support this by ensuring that passwords aren't reused or shared. They store and manage online credentials for various different accounts and keep them all in a single encrypted database.
According to Proofpoint's State of the Phish report, 78% of UK businesses reported seeing email-based ransomware attacks arrive in their inbox in 2021. These are designed to extract legitimate passwords from users who unknowingly hand over access. These attacks are more sophisticated than ever before - even cybersecurity experts can fall victim to these if they're caught at the right time.
Organisations should also stress to their employees that password change prompts are not to be ignored – change your password: don't reuse an old one: and don't just change a single character. Prompts exist for a reason – namely, to secure your network and your data.
Store data in secure locations
Having your business's vital data across multiple home devices around the country vastly increases the attack surface available to hackers.
Proprietary data shouldn't be stored on personal laptops or devices - this makes any remote worker a highly attractive target. Android device users are the majority and are generally more susceptible to hacking attempts. The worldwide popularity of Android operating systems makes users a more attractive target for cybercriminals. With many users either on older operating systems or unwilling to update their device, there are also a host of unpatched flaws waiting to be exploited.
Organisations have made efforts with the roll-out of new security precautions for for their employees, but if an employee still stores data on their hard drive or mobile device, your business will be at risk. This is negligent and organisations must recognise this type of insider threat.
Be careful where you surf
In the office, cybersecurity tools can actively divert users away from dangerous websites. But for employees at home, the usual network protections that are used to keep data safe in the office are no longer in place, and the vulnerability is shared across a much wider surface. In some cases, employees don't even know they've been hacked. As a result, neither will their managers and the business owners.
There are a broad range of security tools on the market that block access to certain sites if you are working at home on a company laptop. But if an employee is using their own device, there is inevitably less control.
Tools like Virtual Private Networks (VPN) don't by themselves protect against ransomware and other malware, but they do allow remote-working employees to operate with the same security and connectivity benefits as those employees in the office. VPNs are also a secure way to access your network, since they encrypt your connection and render your data useless to cybercriminals.
The message for businesses is to be alert and put protections in place everywhere they might be needed. Advise, encourage and if necessary, insist that staff members implement the right cybersecurity tools both in the office and at home as well to stop threats before they hit your network.
Cut back on online profiles
Almost all ransomware attacks start with social engineering or phishing. Therefore, employees should refrain from engaging in online conversations with people they don't know. There are also several well-known risks associated with catfishing, the act of creating a fake identity to deceive a victim: personal or employer data is a highly attractive target for many cybercriminals who are highly skilled in extracting this data in multiple ways.
Impersonating an employee becomes exponentially easier online and recognising a phishing attack at home. According to research from Mimecast, impersonation fraud jumped by almost a third during the first 100 days of the coronavirus pandemic
Some of the more low-tech tactics used will be surprising for many. In March 2022, ransomware gang Lapsus$ began advertising monetary rewards for employees in return for access to their employers' networks. Cybercriminals will tend to target employees that openly express a dislike of their job or their manager online. As much as managers might think they're protected, there is nothing to stop a disgruntled employee handing over the keys to your network.
Employers must also be wary of employees that continually post where they work and what they do. Guidance should be issued to all employees on what not to post on social media when it comes to the job.
Today's distributed business and IT environment provides a significantly expanded attack surface for bad faith actors to target. The challenge for organisations is to protect and defend themselves across a far greater estate. The onus is on business leaders, risk and compliance experts, IT departments and HR to work together to reduce their exposure and vulnerabilities, and call time on the hackers.