Netskope achieves 'Cyber Essentials' certification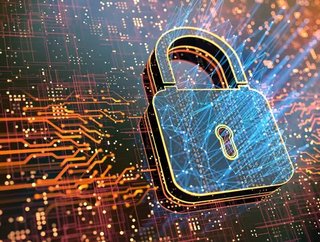 SASE company Netskope says the UK Government's National Cyber Security Centre (NCSC) core 'Cyber Essentials' certification brings a number of advantages.
SASE company Netskope has attained the UK Government's National Cyber Security Centre (NCSC) core 'Cyber Essentials' certification.
The NCSC was created to support the most critical organisations in the UK; the public sector, industry, SMEs as well as the general public. When incidents occur, the NCSC provides effective incident response to minimise harm to the UK, help with recovery, and learn lessons for the future. Cyber Essentials is a certification process that is designed to support organisations in protecting against cyber attacks. Achieving the NCSC Cyber Essentials accreditation is also a key procurement requirement for participation in Government contracts involving the handling of sensitive and personal data. 
Neil Thacker, Chief Information Security Officer for EMEA at Netskope, says: "Achieving the Cyber Essentials certification brings a number of advantages and opportunities for us.  First and foremost, it demonstrates our commitment to maintaining a best practice security posture within our organisation. Beyond that, it also demonstrates to our UK customers that we fully understand the need for both fundamental and advanced cyber security controls. Having undergone this process ourselves, we can better understand our customers who also need to certify to Cyber Essentials."
Netskope serves customers across the UK, including Sainsbury's, accountancy firm BDO, and Euroclear, the company that underpins the London Stock Exchange. 
Cyber Essentials readiness tool
The NCSC recently launched a new tool to support organisations looking to achieve Cyber Essentials certification. The Cyber Essentials Readiness Tool, which has been developed by IASME on behalf of the NCSC – a part of Government's Office (GCHQ) – asks organisations a series of questions related to the main Cyber Essentials criteria to help prepare them for certification. The tool asks questions about an organisation's use of hardware, software, and boundary devices such as firewalls, as well as use of passwords and protections against malware. Upon completion of the survey, organisations are presented with a bespoke action plan that outlines the steps needed to prepare for the certification process.
Cyber attackers often use relatively simple methods to exploit basic vulnerabilities, which are the equivalent of a burglar checking a front door to see if it is locked. But through the Cyber Essentials scheme, businesses can learn how to defend themselves by securing internet connections and devices, controlling access to data, and understanding how to protect against malware.
Sarah Lyons, NCSC Deputy Director for Economy and Society, said: "The Cyber Essentials Readiness Tool is a fantastic starting point for organisations who are unsure about where to start their preparation for Cyber Essentials certification. Not only does the tool highlight areas where more cyber security controls need to be put in place, it also provides guidance on how to implement them.
"From catering to construction, everyone should care about their businesses' online security and i'd encourage people to take advantage of the new tool."
Achieving Cyber Essentials certification allows businesses to:
reassure customers that they have put measures in place to secure their IT against cyber attacks
attract new business with the promise they have independently verified cyber security measures in place
have a clear picture of their cyber security level, and
apply for some government contracts which require Cyber Essentials certification
Since the scheme launched in 2014, the NCSC has helped to protect over 60,000 UK businesses from the most common cyber threats.