Netskope recruits new Senior Vice President, EMEA and LATAM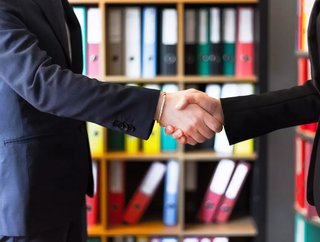 Seasoned security and networking sales leader Raphaël Bousquet will manage fast-growing regions as demand for SASE and Zero Trust architecture accelerates.
SASE company Netskope has announced the appointment of security and networking industry veteran Raphaël Bousquet as Senior Vice President, EMEA and LATAM. Bousquet will manage sales and field teams across several of Netskope's fastest-growing regions, contributing to the company's ambitious global growth efforts, and supporting massive customer demand for Netskope's Secure Access Service Edge (SASE) architecture.
A highly regarded sales leader, Bousquet has led top-performing, cross-functional teams for decades. He brings to Netskope deep knowledge of security and networking technologies, the channel partner ecosystem, cloud, SaaS, and Zero Trust solutions, and go-to-market strategy for companies experiencing rapid growth.
"Netskope serves many of the largest and most impactful organisations in the world, including over 30 of the Fortune 100, with the most complete SASE solution in the industry," said Dave Peranich, President, Go-to-Market, Netskope. "We are very excited to bring an exceptional sales leader of Raphaël's widely-acknowledged calibre to drive this next phase of growth in EMEA and LATAM."
Bousquet was most recently Vice President, EMEA South, Israel & Alps at Palo Alto Networks, where he successfully grew revenues and teams by more than 600 per cent over a five-year period. For 15 years prior, Bousquet held multiple management roles at Cisco, including in the United States and Europe.
"I have observed how quickly Netskope has established itself as a leader both in vision and execution, and heard first-hand from customers and top analysts alike that the combination of timing, solution, and culture is unmatched among other security and networking companies going after the massive SASE opportunity," said Raphaël Bousquet. "The demand for the Netskope Security Cloud as part of a proper SASE architecture is at an all-time high in EMEA and LATAM. I am very excited to be joining Netskope on this next stage of the growth journey."
Netskope recently attracted $300 million in new investment, achieving a post-money valuation of $7.5 billion on top of rapid growth in what leading analysts estimate to be a $30 billion total addressable market by 2024. Bousquet is the latest of several go-to-market investments and executive leadership appointments for Netskope, including leaders from Palo Alto Networks, Fortinet, FireEye, Riverbed, and more.
Netskope also continues to expand coverage of its NewEdge Security Private Cloud across the world, including EMEA and LATAM. As the world's largest, highest-performing security private cloud, NewEdge offers carrier-grade connectivity and real-time, inline security services, allowing security to be deployed at the edge everywhere and every time it is needed.