Palo Alto Networks: Zero trust public sector cybersecurity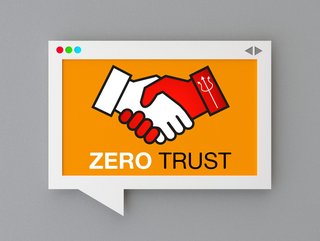 Palo Alto Networks' Prisma Access service aims to validate all users with access to business infrastructure and scans all content for malicious activity and data theft
In the wake of debuting its cloud-based cybersecurity service, Palo Alto Networks continues to help government organisations with Zero Trust strategy
A global cybersecurity leader, Palo Alto Networks is still working to offer a complete Zero Trust approach for network security.
Its latest industry-leading innovations are designed to help businesses secure their digital operations whilst simultaneously ensuring efficiencies. For instance, in April 2023, the company announced its service, Prisma Access, achieved Department of Defence Impact Level 5 (IL5) Provisional Authorisation, allowing its cloud-delivered security to protect US Department of Defence agencies and help enforce Zero Trust strategies.
In the wake of continued disruption caused by digital bad actors, government organisations must ensure that people's data is continually kept safe.
Prisma Access: Globally distributed networking and security to all businesses
Tight cybersecurity measures are now more important than ever in the wake of huge data breaches impacting large companies worldwide. Businesses and even government organisations being targeted in such a way stresses the huge importance of ensuring safe and secure cybersecurity measures moving forward, as well as ensuring that its workforce are adequately trained to handle such an attack.
Palo Alto Networks' Prisma Access service is designed to validate all users with access to business infrastructure and scans all content for malicious activity and data theft. It also works to seamlessly integrate into each service that a business provides and share intelligence to protect all scenarios and provide better threat visibility as a result.
This service has been purpose-built within the cloud to protect all application traffic and secure access to sensitive data, whilst limiting risk. It aims to protect the hybrid workforce without compromising work performance for organisations.
The service came in the wake of the US signing Executive Order 14028 which mandated several actions for federal agencies, state and local governments (including the Defence Industrial Base and Department of Defence) to put in place to strengthen US cybersecurity.
According to Palo Alto in April 2023, ZTNA 2.0 capabilities within Prisma Access have been able to help meet this mandate to modernise governmental approaches to cybersecurity.
The importance of adopting a Zero Trust strategy
Palo Alto Networks has also been confirmed FedRAMP compliant - which is a programme that provides a standardised approach to security assessment and continuous monitoring for cloud products and services.
The company provides consistent research and insights into this approach in the hopes of advising companies on why they should adopt a Zero Trust approach.
Its Zero Trust strategy enables users to connect securely and access cloud and data centre applications, in addition to the internet. It is hugely scalable and is directly connected to the Department of Defence Information Network (DoDIN) and its authorised clouds.
In addition, it is able to maximise security procedures already in place and agencies can build upon existing cybersecurity policies through a single centralised service, which reduces risk of data breaches.
Prisma Access is ultimately helping the US public sector modernise its cyber infrastructure and achieve Zero Trust outcomes for users, devices, networks and applications.
******
For more insights into the world of Technology - check out the latest edition of Cyber Magazine and be sure to follow us on LinkedIn & Twitter.
Other magazines that may be of interest - AI Magazine | Technology Magazine.
Please also check out our upcoming event - Sustainability LIVE in London on September 6-7 2023.
******
BizClik is a global provider of B2B digital media platforms that cover Executive Communities for CEOs, CFOs, CMOs, Sustainability Leaders, Procurement & Supply Chain Leaders, Technology & AI Leaders, Cyber Leaders, FinTech & InsurTech Leaders as well as covering industries such as Manufacturing, Mining, Energy, EV, Construction, Healthcare + Food & Drink.
BizClik – based in London, Dubai, and New York – offers services such as Content Creation, Advertising & Sponsorship Solutions, Webinars & Events.