Proofpoint: Fake parcel delivery texts are top smishing scam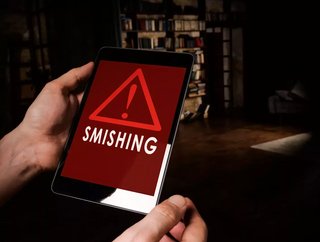 Texts pretending to be from delivery services have increased rapidly during the pandemic, and Proofpoint has revealed it is the top type of smishing scam
New data provided to UK Finance by cybersecurity company Proofpoint, has revealed that parcel and package delivery scams are the most prevalent type of 'smishing' text messages.
Smishing is a technique that criminals use to target consumers with texts impersonating trusted organisations. These text messages often contain a link to a fraudulent website that replicates a legitimate site, asking the victim to enter personal and financial information. 
Proofpoint operates the 7726 text message system on behalf of mobile phone operators, which allows customers to report suspicious texts. The numbers 7726 on a keypad spell out the word 'SPAM'. Each year within the UK, Proofpoint receives millions of text messages reported as spam.
Criminals impersonating banks
The data found that over a 90-day period, the number of scam texts pretending to be from a delivery firm represented more than half of all smishing attempts, with those pretending to be from a bank or other financial institution representing around a third.  
Although during the 30-day period, the proportion of delivery scam texts has increased significantly and represents three times the number of those pretending to be from a bank.
Katy Worobec, Managing Director of Economic Crime at UK Finance, said:  "Criminals are experts at impersonating a range of organisations and have capitalised on the pandemic, knowing that many of us will be ordering goods online and awaiting parcel deliveries at home.   
Avoid clicking on links and providing information
Malicious texts can often be part of a wider scam. If someone clicks on a link and provides information, they may then get a phone call from someone claiming to be from their bank.
Exploiting the personal and financial information provided in the text message, the person offers to help safeguard funds by trying to convince someone to transfer money into a 'safe account', which is in fact an account run by the same criminal that sent the original text message.
Lindsey Fussell, Network and Communications Group Director at Ofcom, said: "Criminals who defraud people using scam texts can cause huge distress and financial harm. These scams are becoming more sophisticated and can be very convincing. So if you receive a suspicious text or something doesn't look right, do not click on any links and report it to 7726."