SentinelOne to acquire Attivo Networks for US$616.5mn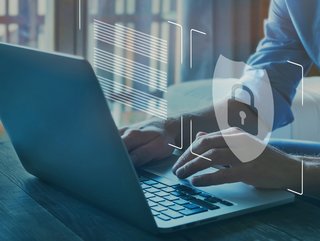 Cybersecurity company SentinelOne is adding identity security startup Attivo Networks to its platform in an acquisition valued at US$616.5mn
Autonomous cybersecurity platform company, SentinelOne has announced it has entered into a definitive agreement to acquire Attivo Networks, a leading identity security and lateral movement protection company.
SentinelOne will acquire Attivo Networks in a cash and stock transaction valued at US$616.5mn. The acquisition is expected to close in SentinelOne's upcoming fiscal second quarter, subject to regulatory approval and customary closing conditions.
With this acquisition, SentinelOne extends its AI-powered prevention, detection, and response capabilities to identity-based threats, setting the standard for XDR and accelerating enterprise zero trust adoption.
"The shift to hybrid work and increased cloud adoption has established identity as the new perimeter, highlighting the importance of visibility into user activity. Identity Threat Detection and Response (ITDR) is the missing link in holistic XDR and zero trust strategies," said Nicholas Warner, COO, SentinelOne. "Our Attivo acquisition is a natural platform progression for protecting organisations from threats at every stage of the attack lifecycle."
Securing the ever-changing threat landscape
Founded in 2011, Attivo Networks serves global customers from leading Fortune 500 companies to government entities, protecting against identity compromise, privilege escalation, and lateral movement attacks.
"We are thrilled to join SentinelOne, the category leader in XDR. Attivo's solutions are a perfect complement, as an XDR with identity protection significantly improves organisational security posture," said Tushar Kothari, CEO, Attivo Networks. "As the threat landscape evolves, identity remains the central nervous system of the enterprise. Combined with the power of SentinelOne's autonomous XDR, we'll bring real-time identity threat detection and response to the front lines of cyber defence."
Together, SentinelOne and Attivo Networks will deliver comprehensive identity security as part of Singularity XDR for autonomous protection including: Identity Threat Detection and Response, Identity Infrastructure Assessment and Identity Cyber Deception.
"The acquisition of Attivo Networks continues our commitment to defining and delivering autonomous XDR," said Tomer Weingarten, CEO, SentinelOne. "Identity fuses together all enterprise assets, and I see identity threat detection and response as an integral part of our XDR vision. Attivo Networks is the right technology and team to advance our portfolio, complementing our hypergrowth and accelerating enterprise zero trust adoption."