SMEs to spend US$90 billion on cybersecurity by 2025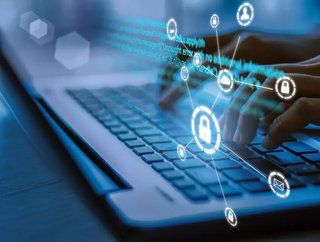 A new study from Analysys Mason has shown that SME spending on cybersecurity is booming.
A new report from Analysys Mason has found that spending on cybersecurity among the world's small and mid-sized enterprises (SME's) will grow by more than $30 billion in the next four years. Worldwide by 2025, it will stand at $90 billion, with managed security services making up one-third of that.
Cyber-crime was already weighing heavy on SMEs before the pandemic, but in the last year, the digital acceleration needed for businesses to adapt to remote work has made them even more vulnerable. As firms look to secure their systems in the wake of the pandemic, Analysys Mason's study has shown that SME spending on cybersecurity is booming. Worldwide, SMEs (or SMBs in Analysys Mason's report) spent $57 billion on cyber-security in 2020. 
According to the study, managed security services and network security accounted for more than half of SMB cybersecurity spending worldwide in 2020. While this will continue to be the case, the paper forecasts spending on managed security services will grow much more quickly than spending on network security.
The Covid-19 pandemic has accelerated demand for managed IT services in general – and while SMEs spent around $16 billion on managed security services globally, Analysys Mason expects spending on remotely managed security services will grow more at a CAGR of 14%, to constitute almost one-third of cybersecurity spending among SMEs in 2025.
Different regions digital acceleration 
Regionally, North America, emerging Asia–Pacific and Western Europe together accounted for 73% of SME spending on cyber-security in 2020. While Analysys Mason anticipates these regions to continue to be the main markets for cyber-security vendors that are targeting SMBs, though, North America and Western Europe are expected to account for a declining share of SME spending on cyber-security during the forecast period, due to growth across Asia.
"Emerging Asia–Pacific's share will increase from 23% in 2020 to 27% in 2025," author Igor Babić noted in the paper. "The emerging Asia–Pacific region includes two of the world's largest countries in terms of population – China and India – as well as several other large countries, such as Indonesia and the Philippines, all of which are increasingly digitalising their economies. This region represents a significant opportunity for cyber-security vendors that target SMBs."