Snyk raises US$300m at US$8.5bn valuation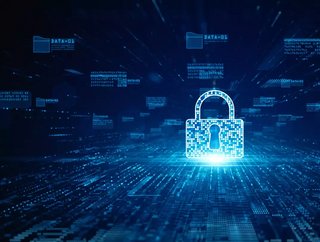 Boston-Based cyber security software startup Snyk has raised US$300 million in fresh funds, meaning the company was now valued at US$8.5 billion
Cybersecurity firm Snyk, which provides security solutions for vulnerabilities in open source libraries, has raised $300 million in fresh funding at a valuation of $8.5 billion, according to Reuters.
The latest round was co-led by Sands Capital Ventures and Tiger Global, and the new funds will be used for product development and to improve its technology, the company said.
Snyk was valued at $4.7 billion only six months ago in March when $175 million of new capital was raised. Investors in this latest round have also paid $230 million to buy existing shares of the company in addition to the fresh round, Reuters reports.
Helping companies to stay secure 
Founded in 2015 by Guy Podjarny, Assaf Hefetz, and Danny Grander, Snyk helps companies and developers find vulnerabilities in their open-source code and stay secure. Major clients include Google, Microsoft, Salesforce, and Adobe. Snyk's technology is used by developers to add security components to new software products.
Snyk recently built an integration inside the AWS CodePipeline console. The new integration allows AWS CodePipeline users to build automated security controls into their deployment pipeline without having to leave the Amazon Web Services (AWS) console, bringing the Snyk experience directly to AWS users, and allowing them to more efficiently find and fix vulnerabilities in open source code when building cloud-native applications on AWS.
Recognised for success within the industry 
The Boston-based firm made the list of the fifth annual AI 100, the annual list put together by CB Insights highlighting the 100 most promising private AI companies in the world. The list represented 12 countries across 18 industries. The company also made the list the year before.
In October 2020, Snyk was named among 100 startups to The Cloud 100, an annual ranking of the world's top private cloud companies by American business magazine Forbes.
Most recently Snyk was named as a Visionary in the 2021 Gartner Magic Quadrant for Application Security Testing (AST).
"To be successful today, developers crucially need solutions that empower them to both own and build security into the entire application – from code and open source to containers and cloud infrastructure," added Aner Mazur, Chief Product Officer, Snyk. "We intend to continue our relentless pace of product innovation, continuing to add feature releases and security depth to our Cloud Native Application Security platform."