Swimlane report finds cyber gap: only 36% of alerts handled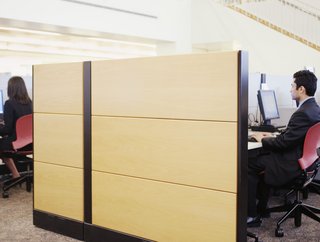 The research investigated the perceptions of cybersecurity among on-the-ground security professionals and executives, the current trends in hiring and retaining talent and the effectiveness of tools leveraged to address today's top cybersecurity challenges
A cyber threat readiness report conducted by automation company Swimlane finds a misalignment between execs and security analysts, with less alerts handled
A global study has found that, whilst 70% of cybersecurity executives think all alerts are being handled, front-line roles that address alerts have reported that in reality only 36% are handled.
2023 Cyber Threat Readiness Report, conducted by low-code security automation company Swimlane, highlighted that there appears to be a misalignment between cyber executives and security analysts with less alerts handled than believed.
The report reveals a lack of executive knowledge and an ever-widening talent gap that is placing a burden on security teams to prevent business-ending breaches. It calls for greater knowledge to be shared within the workplace to better combat cyber threats.
Generative AI threats highlight urgent need for companies to scale defenses
In partnership with Dimensional Research, the report surveyed 1,005 security professionals and executives at enterprise companies worldwide with at least 5,000 employees and US$600m in revenue.
The research investigated the perceptions of cybersecurity among on-the-ground security professionals and executives, the current trends in hiring and retaining talent and the effectiveness of tools leveraged to address today's top cybersecurity challenges.
It is no secret that cyber skills are in huge demand across the global economy. In 2022, the UK labour market report found that 51% of businesses have a basic cyber skills gap, with an average of 21,600 new recruits needed every year to meet demand in the cyber sector.
Despite increased high-level cybersecurity discussions within businesses as a result, a sharp juxtaposition has emerged between executives who believe that every security alert is being addressed and the teams on the ground addressing the alerts.
According to its research, Swimlane suggests that only 58% of organisations are actually addressing every single alert.
While the use of automation is increasing in popularity to overcome these challenges, the report highlights that there is a notable disconnect that exists in understanding the security team's skill set and available resources to adopt heavy-scripting automation tools.
87% of executives have the belief that their security team possesses what it takes for successful adoption. In comparison, only 52% of front-line roles state they have enough experience to properly use this type of technology.
The impact of disruption on cybersecurity professionals
Respondents to the Swimline report overwhelmingly indicated increased challenges in finding candidates with the right technical skills, experience and industry-specific knowledge. In particular, 70% of companies reported it takes longer to fill a cybersecurity role now than it did two years ago.
When asked how long it takes to fill a cybersecurity role, 82% of organisations reported that it takes three months or longer, with 34% reporting that it takes seven months or more. These challenges have led one-third (33%) of organisations to believe they will never have a fully-staffed security team with the proper skills.
The research also found that high levels of employee turnover and burnout pose a substantial risk to businesses by jeopardising their operational stability and resilience. More than nine out of 10 participants (95%) report business issues resulting from a high security team turnover, including slower threat identification, response and remediation and the inability to address alerts.
With cybersecurity roles typically involving high expectations, high stakes and high stress on a daily basis, mental health awareness within the workplace is paramount. As many C-suite executives are unaware of the nature of security roles, Shamla Naidoo from Netskope previously told Technology Magazine that change must come from the top.
The research findings highlighted that people alone can not solve the issues plaguing today's cybersecurity teams. More than three-quarters (78%) of organisations that handle every alert said they use low-code security automation in their security stack. 98% of participants said there were advantages to using security automation solutions that embrace low-code principles, such as the ability to scale the solution with the team's experience with less reliance on coding skills.
"Organisations across industries and around the globe are struggling to hire and keep qualified cybersecurity professionals who can effectively manage today's threat landscape," said James Brear, CEO of Swimlane.
"This, in addition to a rapidly evolving regulatory landscape and complex new threats brought on by generative AI, highlights the need for organisations to scale their defenses before it's too late. We hope our research serves as a catalyst for discussion that paves the way for a new era of cybersecurity that strikes a balance between human expertise and technological advancements."
******
For more insights into the world of Technology - check out the latest edition of Cyber Magazine and be sure to follow us on LinkedIn & Twitter.
Other magazines that may be of interest - AI Magazine | Technology Magazine.
Please also check out our upcoming event - Sustainability LIVE in London on September 6-7 2023.
******
BizClik is a global provider of B2B digital media platforms that cover Executive Communities for CEOs, CFOs, CMOs, Sustainability Leaders, Procurement & Supply Chain Leaders, Technology & AI Leaders, Cyber Leaders, FinTech & InsurTech Leaders as well as covering industries such as Manufacturing, Mining, Energy, EV, Construction, Healthcare + Food & Drink.
BizClik – based in London, Dubai, and New York – offers services such as Content Creation, Advertising & Sponsorship Solutions, Webinars & Events.