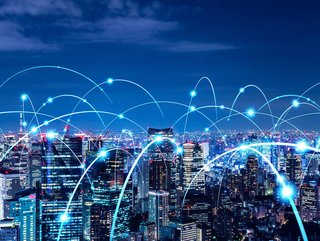 As demand for cyber security defences grows, we take a look at 10 of the top security companies in the APAC region
Over recent years the Asia-Pacific (APAC) region has become increasingly attractive to cybercriminals. According to IBM X-Force Threat Intelligence Index 2022, Asia was the most attacked region in 2021, receiving 26% of the global attacks, with India topping the list of the most attacked country in Asia.
The rise of cyber attacks in the region has led to a focus on upskilling and tackling the issues first hand. Here, we take a look at the top cyber security companies, in no particular order, in the Asia-Pacific (APAC) region.
10. Securelytics
Securelytics is an independent cyber security advisory firm, which delivers high quality ICT security advisory and testing services for commercial and government clients. According to the company, its client base includes some of the largest and most sophisticated technology companies in the world and also some of the most highly secure organisations in the world.
9. TechLab
Located in Vietnam, Techlab's main focus is cybersecurity, helping to support business growth and protection against threats and attacks. Leveraging modern cybersecurity technologies, tools and infrastructure in striving to provide the best quality services.
8. Group8
Group8 is a Singapore-based cybersecurity and cyber intelligence company backed by artificial intelligence, information security and defence industry veterans.
The company's suite of tailorable solutions covers the entire cybersecurity ecosystem, including blockchain security, CREST-certified penetration testing and web security services, to protect organisations' digital assets and allow them to be in control.
Founded in 2014, Onward Security is a leading brand in cybersecurity compliance solutions for the Internet of Things.
The company develops automated security assessment products with AI and machine learning features. It has been dedicated to helping customers in IoT/IIoT equipment manufacturing, finance, telecom, and other industries for fast obtaining security certification and effectively managing risks and vulnerabilities of open source software to ensure cyber and product security.
Nihon Cyber Defence offers cybersecurity services from risk and governance through to security monitoring and more. On a mission to provide robust and confidential solutions, services and support to governments, corporates and organisations in order to protect them from all forms of cyber warfare aimed at financial, political or social disruption, the company provides intelligence driven cyber defence to proactively safeguard resources from unseen attackers who seek to threaten it.
5. Blackpanda
Blackpanda is Asia's premier cyber security incident response group, hyper-focused on digital forensics and cyber crisis response.
​Drawing on our military special forces background, Blackpanda maintains both the specialised technical expertise and client-centric cultural understanding necessary to lead our clients through crisis and beyond.
4. i-Sprint
Established in the year 2000, i-Sprint is a leading provider in Securing Identity and Transactions that enables individuals, organisations, and societies to build trust and identity assurance for powering productivity gain through digital identity and identity of things (IDoT).
Currently, i-Sprint has a direct presence and partners across Singapore, China, Hong Kong, Taiwan, Malaysia, Thailand, Japan, and the United States.
3. Fujitsu
After 40 years in the field of IT security, Fujitsu believes that the answer to preventing cyber attacks lies in intelligence-led security. The company offers leading cyber security services that can help safeguard your organisation by strengthening your resilience against cyber-crime.
This includes data protection; multi-cloud security; biometrics; network security & endpoint security, identity and access management; security consulting; IT security risk assessment; continuous cyber security monitoring and more.
2. ThreatBook
Founded in 2015, ThreatBook is China's first security threat intelligence company, dedicated to providing real-time, accurate and actionable threat intelligence to block, detect and prevent attacks.
The company offers a variety of SaaS-based threat intelligence products and helps partners and customers to improve their existing detection and defence capabilities at different stages of threat attack.
1. Trend Micro
A Japanese multinational cyber security software company, Trend Micro is helping to make the world safer when exchanging digital information.
The company's cybersecurity platform protects 500,000+ organisations and 250+ million individuals across clouds, networks, devices, and endpoints. It delivers central visibility for an improved detection and response, and has a powerful range of advanced threat defence techniques optimised for environments, like AWS, Microsoft, and Google.