Top 10 cyber security companies in Europe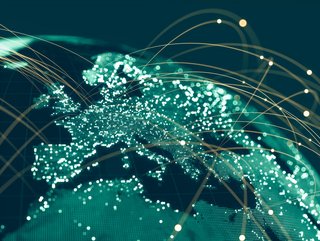 With cyber security at the top of global companies agendas, we take a look at 10 of the top cyber security companies in Europe
As businesses try to stay one step ahead of cyber attackers, it's clear there is still a lot more that needs to be done and addressed. Here, we take a look at the top cyber security companies, in no particular order, in Europe.

InfoGuard is a Swiss company providing comprehensive cyber security and network solutions.
The company has more than 180 security specialists in Zug and Bern providing information security to more than 300 enterprise customers in Switzerland, Germany and Austria. Its customers include leading banks, insurance companies, industrial companies, energy service providers, health care providers and service providers as well as public administration.
Hacken was founded in 2017 by security specialists and hackers to deliver cybersecurity solutions to companies and individuals.
The company claims to have about 300 successful cases of providing its services to businesses, including bug bounty programmes, penetration testing and more.
Now Hacken is a leading cybersecurity consulting company with an essential focus on blockchain security. Hacken Cybersecurity Services is a part of Hacken Group, including CER.live, HackenAI, and HackenProof. From June 2020, CER.live is the unique cybersecurity data provider for CoinGecko Trust Score.
A global Managed Security Service Provider (MSSP), Security has Security Operation Centres spread across the United Kingdom, the Middle East, Americas, India, and Australia.
Founded in 2003, the company monitors threats 24/7 to ensure visibility of, and protection against, cybersecurity threats - both internal and external. Centred around an integrated Incident Management and Analytics platform, SecurityHQ helps organisations to effectively visualise, prioritise, connect and respond to specific security challenges.
Bridewell is a NCSC Certified and CREST accredited business providing security and risk consulting services. Bridewell's team delivers cyber security and data privacy services across financial services, pharmaceutical, manufacturing, technology, retail, media, government, aviation and 24/7 critical services.
The company covers four core service areas: Cyber Security, Managed Security Services, Penetration Testing, and Data Privacy.
With a vision to be the world's most trusted cybersecurity solutions provider, Bitdefender is committed to defending organisations and individuals around the globe against cyberattacks to transform and improve their digital experience.
Founded in 2001, Bitdefender has customers in 170 countries with offices around the world. The company has innovations in anti-malware, IoT security, behavioural analytics, and artificial intelligence, with its technology licensed by more than 150 of some of the world's most recognised technology brands.
SEON is an online fraud prevention platform that detects and stops fraud in real-time through transactional data analysis.
Its software uses machine learning (ML) and human intelligence algorithms to collect information about transactions and customers associated, integrates with a device fingerprinting module, and combines email verification and IP address analysis features to detect and report transactional and behavioural fraud patterns.
Stormshield is on a mission to provide 'cyber-serenity' for clients so they can concentrate on their core activities.
Stormshield – a wholly-owned subsidiary of Airbus CyberSecurity, plans and designs security solutions for the enterprises of today and tomorrow. In this changing world of sensitive data, the company claims its 'teams are driven by the twin goals of curiosity and solidarity as they seek to bring you the cyber-serenity your business needs'.
Founded in 1988 F-Secure drives innovations in cyber security, defending tens of thousands of companies and millions of people.
F-Secure's sophisticated technology combines the power of machine learning with the human expertise of its security labs for a singular approach called Live Security.
F-Secure states its security experts have participated in more European cyber crime scene investigations than any other company in the market, and its products are sold all over the world by over 200 broadband and mobile operators and thousands of resellers.
Darktrace is on a mission to empower organisations to stop the disruption that cyber-threats can cause, across digital infrastructures everywhere.
Founded in 2013, Darktrace applies Self-Learning AI to enable machines to understand the business in order to autonomously defend it. The company is headquartered in Cambridge, UK, with 1,700 employees and over 30 offices worldwide.
The company also has over 6,500 customers worldwide that rely on Darktrace's digital immune system to avoid cyber disruptions.
A leader in next-generation cybersecurity, Sophos protects more than 500,000 organisations and millions of consumers in more than 150 countries.
The company delivers a broad portfolio of advanced products and services to secure users, networks and endpoints against ransomware, malware, exploits, phishing and the wide range of other cyberattacks, which are powered by threat intelligence, AI and machine learning from SophosLabs and SophosAI.