Top 10 Managed Security Service Providers (MSSPs)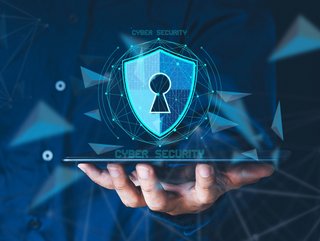 As cyber threats grow, many companies are turning to Managed Security Services Providers (MSSPs) to offer an efficient and cost-effective security solution
A managed security service provider (MSSP) provides outsourced monitoring and management of security devices and systems. Common services include managed firewall, intrusion detection, virtual private network, vulnerability scanning and anti-viral services.
It can add specialised cybersecurity skills to your teams, such as cloud security, identity or compliance knowledge. It can also help prevent breaches through automated incident response, remove complexity in security, reduce alert fatigue for in-house resources, and provide proper compliance governance. We take a look at 10 different MSSPs.
10. Lumen
Lumen integrates network assets, cloud connectivity, security solutions and voice and collaboration tools into one platform that enables businesses to leverage their data and adopt next-generation technologies.
The company's Managed Security Services provide prevention, 24/7 monitoring and management, incident response and analysis services to support hosted and on-premises enterprise environments. Services include managed firewall, endpoint securities, web application firewalls, DDoS mitigation, and email filtering.
9. Wipro
Wipro's Managed Security Services support management of IT security infrastructures from 16 Wipro Cyber Defence Centers worldwide. It covers security monitoring, behaviour analysis, unauthorised access detection, advice regarding prevention measures, penetration testing, firewall operations, anti-virus operations, IAM operation services, and DLP operations.
8. Alert Logic
Founded in 2002, Alert Logic is a managed detection and response (MDR) provider that delivers coverage for public clouds, SaaS, on-premises, and hybrid environments. Its cloud-native technology protects organisations 24/7.
7. NTT
NTT supports clients through MSS to ensure they have an agile and predictive cybersecurity posture and are prepared to address cyber risks as well as threats to their business. NTT's MSS offerings can be grouped into four distinct services to offer the biggest value to clients: threat detection, enterprise security monitoring, security device management, and vulnerability management.
6. Secureworks
SecureWorks is a leading MSSP vendor focused on cybersecurity that offers 24/7 security services for expanding the network perimeter.
The company offers a wide range of managed security services including firewall, IDS/IPS, next-generation firewall, advanced endpoint threat detection and prevention, and advanced remediation management. The company's Taegis ManagedXDR service includes advanced threat hunting, detection, and rapid response across endpoint, network, and cloud environments.
5. Accenture
Accenture acquired Symantec's MSSP services in April 2020. The company's MSSP offering now includes managed application security to accelerate application release cycles while ensuring security; managed cloud security to assess threats and respond automatically across an enterprise's cloud environment; managed digital identity to streamline access to services and applications; managed security risk to improve decision-making while mitigating risks; and MDR to detect and respond to threats throughout cloud and on-premises environments.
4. Verizon
Verizon Managed Security Services collects threat data in real-time and send it to the company's proprietary Security Analytics Platform, which filters out benign events and escalates incidents likely to pose a threat.
All security incident information is viewable through Verizon's Web-based Unified Security Portal, which provides granular search and query capabilities as well as comprehensive reporting on incidents and logs.
3. Trustwave
Trustwave helps businesses fight cybercrime, protect data and reduce security risk. Backed by the company's SpiderLabs threat intelligence team, Trustwave's portfolio of managed security services includes 24/7 threat monitoring and detection, technology management, security testing, and proactive threat hunting. More than three million businesses are enrolled in the Trustwave TrustKeeper cloud platform, through which Trustwave delivers automated, efficient and cost-effective threat, vulnerability and compliance management.
2. AT&T
AT&T Cybersecurity provides monitoring, investigation, and incident response services with 24/7 monitoring from eight SOCs worldwide that leverage up-to-date threat intelligence from AT&T Alien Labs. Centralised security monitoring covers cloud and on-premises environments, including endpoints, networks, and cloud apps, supporting threat detection within minutes of installation.
1. IBM
IBM Managed Security Services offers 24/7 monitoring, management and response to advanced threats, risks and compliance needs, with a variety of tailored services available, including threat, cloud, infrastructure, data, identity, and response management.
Security information and event management (SIEM) tools, endpoint detection and response solutions and traditional network security tools are just some of the devices it can manage. Secure access service edge (SASE), cloud access security broker (CASB), container security software, and even cloud-native cybersecurity solutions within AWS, Azure, GCP, and IBM Cloud can also be part of the engagement.