The UK and Australia's partnership on cyber: What is it?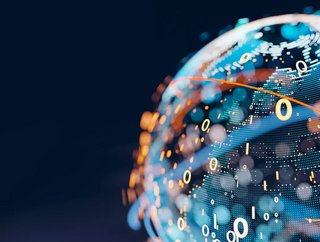 We take a look at the UK and Australia's new partnership, which focuses on cybersecurity threats and strengthening global technology supply chains
The UK and Australia have signed a Cyber and Critical Technology Partnership, to tackle cyber-security threats from "malign actors", strengthen global technology supply chains, and jointly invest in the Indo-Pacific region.
A statement explained that Australia and the UK share the goal that technology is used to uphold and protect liberal democratic values, and to benefit societies, economies, and national security.
The partnership will focus on four pillars, namely tackling malign actors, promoting the countries' values and positive vision for technology, strengthening global technology supply chains, and harnessing technology to solve global challenges.
What will the partnership include? 
As first initiatives under the Partnership, the UK and Australia will:
Increase deterrence by raising the costs for hostile state activity in cyberspace – including through strategic co-ordination of our cyber sanctions regimes;

Strengthen the resilience and response capabilities of countries in the Indo-Pacific region to malicious cyber activity via joint capacity building activity. This will include tackling the increasing threat from ransomware through a joint initiative delivered in partnership with the United Nations Office on Drugs and Crime – a valuable step in helping the region to bring an end to criminal activity in cyberspace;

Develop an action plan on global standard-setting to ensure global standards deliver on our security priorities, economic interests and reflect our values;

Advance the Women in Cyber agenda, including through our Women and International Security in Cyber Fellowship.
Foreign Secretary, Liz Truss said: "As champions of freedom and democracy, the UK and Australia are hard-headed in defending our values and challenging unfair practices and malign acts. In the battlegrounds of the future, cutting edge technologies will be crucial in the fight against malign cyber actors who threaten our peace and security.
"That's why today, the UK and Australia have agreed a new cyber and technology partnership to ensure that liberal democracies shape the technology rules of tomorrow."
Transforming investment approaches
Australia has sought partnerships with key allies recently, including in December when it signed a CLOUD Act with the US to make it easier for the two countries to access and exchange data for investigations of serious crime, such as terrorism or ransomware attacks. The legislation simplifies the process of obtaining electronic data from communications service providers operating in another country.
The partnership builds on Australia's existing policy of investing in the Indo-Pacific region. In October 2021 it acquired telecoms company Digicel Pacific with Telstra for £1.15 billion.
Foreign Minister Payne said: "We have progressively transformed our investment approach in line with the evolving infrastructure needs and priorities across the Indo-Pacific, with a strong focus on climate adapted and resilient projects.
"We look forward to deepening our engagement with the UK to deliver practical infrastructure solutions that drive economic growth, enhance connectivity and achieve development goals in the Indo-Pacific region."