The US $1trn Infrastructure Bill and cybersecurity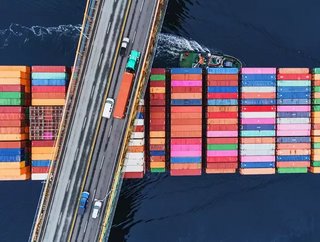 Cybersecurity companies Egnyte, Exabeam and Glasswall share their views on the recent $1trn Infrastructure Bill passed and now with President Biden.
The House of Representatives on Friday voted to approve President Joe Biden's $1.2 trillion infrastructure plan as well as rules for debate on his signature Build Back Better Act social spending bill. Along with improvements to transportation, movement toward slowing climate change and internet accessibility, there is a major focus on increasing the resilience of government systems and infrastructure.
Three cybersecurity experts have provided their thoughts on the latest legislation.
Egnyte
Neil Jones, cybersecurity evangelist at Egnyte says: "With the escalating volume of ransomware attacks and ballooning ransom payments, it's clear that the approaches most organisations use to address ransomware and targeted cyberattacks on critical infrastructure just aren't working. So, I'm excited to see that the $1 trillion infrastructure bill has allocated funds to maintain resilience of the USA's infrastructure against cyberthreats and malevolent nation-states.
"I'm particularly reassured to see both political parties supporting the newly established office of National Cyber Director (NCD), including funding for the NDC to hire qualified personnel that will help him/her to achieve the group's important mission.
"Finally, I'm pleased to see that the Environmental Protection Agency (EPA) and CISA will take definitive action to identify public water systems that, should they become degraded or rendered inoperable due to cyberattacks, could significantly impact the health and safety of the general public. These changes will boost the country's cybersecurity efforts and jump-start the government's response to cybersecurity intrusions. And, it will protect US citizens' health and well-being, an essential outcome you can't put a dollar figure on during an ongoing pandemic."
Exabeam 
Tyler Farrar, CISO, Exabeam says: "Critical national infrastructure (CNI) is a major target for cybercriminals due to the high, potentially life-threatening, impact successful attacks yield. So it's extremely encouraging to see that the bipartisan infrastructure bill has dedicated investment dollars to protecting these systems. 
"It's crucial to understand and measure normal critical asset/system posture in order to protect critical infrastructure and avoid breaches. If there's a digital route to systems in operational technology (OT), it's at risk whether they are air-gapped or not. We have to be more rigorous in monitoring OT systems by securing all viable log data in terms of system setting, access control and maintenance. Even the smallest anomalies should be prioritised, investigated and managed accordingly. Simply relying on individual users for protection of our CNI systems will not scale.
"The only way to move forward for CNI protection is to work better with automation technologies to manage large volumes of data streams, analyse them for any anomalies and report risk and attacks in real time. This, along with constant user education on being diligent and the much-needed government support the infrastructure bill will provide, is critical to protecting CNI systems from ambitious cyberthreats."
Glasswall
Danny Lopez, CEO, Glasswall says: "With the increase of cyberattacks we've seen throughout the last two years, the new infrastructure bill is a crucial step in improving the security of the nation's infrastructure and modernising systems to protect sensitive data and information. 
"Here are a few important points. Following a rise in attacks on water systems in areas like Florida and the Bay Area, the bill requires the EPA and CISA to identify at-risk public water systems that could impact a large percentage of the population if deemed unsafe or inoperable due to cyberthreats. This is an extremely welcome initiative.s In addition, the bill incorporates the Cyber Response and Recovery Act of 2021, which allocated a whopping $100 million to improving government cybersecurity, and a significant investment in talent for the office of the new National Cyber Director. 
"This bill, in addition to the administration's executive orders (EOs) on the subject, shows just how seriously federal cyber leaders take the threat we all face. Previous EOs have emphasised the importance of stronger multi-factor authentication and encryption. These are critical elements in an effective cybersecurity strategy, but an overarching zero trust approach will take businesses', government agencies' and critical infrastructure organisations' protection to the next level. 
"Zero trust security sees the world differently so no one is trusted by default, regardless of whether they are inside or outside a network. Without a zero trust approach, organisations run the risk of attackers having free reign across a network once they are inside. If more security teams turn to this approach, fewer attacks and payments will need to be reported."