Veriff: Issuing companies with online identity verification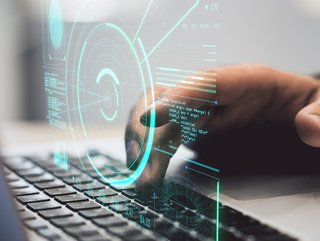 We take a look at how Veriff is helping to protect businesses with online identity verification technology
Founded in 2015, Veriff is an online identity verification (IDV) company that aims to help organisations build trust with their customers through intelligent, accurate, and automated online IDV.
The company serves a global portfolio of organisations across fintech, crypto, gaming and mobility sectors. Veriff is an alumnus of the startup accelerator Y Combinator and has a team of over 500 people in Tallinn and Tartu in Estonia; New York, in the USA, London in the UK and Barcelona in Spain.
Its intelligent decision engine can analyse thousands of technological and behavioural variables in seconds, matching people to more than 10,000 government-issued IDs from over 190 countries.
Veriff's total financing is close to US$200mn, including the latest US$100mn in 2022. The largest investors include Tiger Global, Alkeon, IVP, Accel, Mosaic Ventures, Y Combinator, Nordic Ninja, and others.
Expanding the team to help in new markets
Veriff, recently announced that Caroline Mogford is starting as Veriff's Chief Marketing Officer (CMO). Mogford will join Veriff's executive team and is responsible for leading the company's marketing strategy as it meets the growing demand for reliable and secure identity verification across industries. In her role as CMO, she will lead the global marketing organisation focused on driving Veriff's demand generation, product marketing and brand awareness.
Mogford brings more than 15 years experience in the technology industry to her new role at Veriff. Most recently, Mogford was senior vice president of marketing at Qualtrics where she led EMEA marketing and sales development as well as global partner marketing.
"We are at a pivotal point in Veriff's history, with a great opportunity to expand our global influence in the identity verification industry making trust scalable online," said Kaarel Kotkas, founder and CEO of Veriff. "Caroline brings a proven track record for helping companies - and individuals - to successfully scale. She will play a critical role in helping further strengthen Veriff's position in the US market and lead Veriff's adoption in new markets."
Fighting fraud in the financial industry
Earlier this year, Veriff announced a new partnership with Alloy, an identity decisioning platform that helps banks and fintech companies fight fraud and remain compliant, to bolster the company's existing identity verification and know your customer (KYC) offerings.
Through this partnership, Veriff will provide Alloy customers with additional identity verification capabilities and KYC solutions to leverage during client onboarding in more than 190 countries.
"We saw the financial services industry evolve dramatically over the course of the COVID-19 pandemic, and with it, a rise in fintech fraud and stringent regulations," said Janer Gorohhov, co-founder and CPO of Veriff. "As a result, it's never been more important for financial service institutions to be steps ahead of these bad actors. We're thrilled to partner with Alloy and work together to help banks and fintechs reestablish trust online among their customer base."
Alloy's identity decisioning platform combined with Veriff's added identity verification and compliance capabilities gives financial organisations the trust and security needed to manage their onboarding, transactions and credit decisions with confidence and reliability.