What causes the most damage, losing data or trust?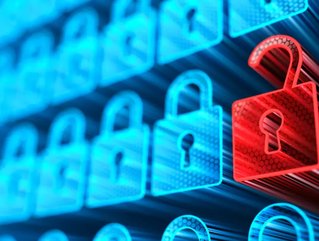 An important aspect of a data breach is reputational damage, but how much impact does a data breach actually have on trust?
The vast increase of new technologies over the past few years has led to mounting concerns by consumers about security and privacy and has left many companies exposed to greater vulnerabilities. Many consumers, despite owning one or more connected devices, remain cautious about privacy issues. 
While cybersecurity is enabling innovation and change, the ongoing impact of cyberattacks threatens to erode trust in many institutions. Many organisations have yet to provide the levels of cyber resilience and protection needed to maintain or restore the trust of their customers and stakeholders.
As customers provide more data, it becomes more costly for firms to take care of that data. Not only is there an immediate operational impact, but long-term brand reputation will likely be at risk.
Research by FTI Consulting from March 2020, revealed that companies expect a 9% drop in their global annual turnover as a result of a data privacy crisis. "Respondents explained this drop would manifest through "very negative" impacts on organisational reputation, investor confidence, business operations and external relationships. Based upon the respondent organisations' current average annual turnover cost of $830 million, these effects are estimated to cost $79 million in losses."
The Cyber Security Breaches Survey is a quantitative and qualitative study of UK businesses, charities and education institutions. It found three-quarters (77%) of businesses say cybersecurity is a high priority for their directors or senior managers, while seven in ten charities (68%) say this of their trustees.
Half of businesses (50%) and four in ten charities (40%) update their senior management teams about the actions taken on cyber security at least quarterly, in line with the 2020 results. However, the percentage of charities reporting that their senior managers are never updated on cyber security has increased since last year (to 23%, vs. 12% in 2020).
Losing trust after a data breach
A Centrify study found that 65% of data breach victims lost trust in an organisation as a result of the breach. IDC found that 80% of consumers in developed nations will defect from a business if their information is compromised in a security breach.
On top of lost trust, companies also need to worry about the networks of directly affected customers. An Interactions Marketing survey found that:
85% tell others about their experience

33.5% use social media to complain about their experience

20% comment directly on the retailer's website
It is evident that losing data and trust go hand in hand. A company's widespread negative reputation specifically from a breach can damage their overall reputation more than they realise. For businesses, especially nowadays, the reputational impact will be immediate. Depending on the size of the data breach and how it happened, big businesses are likely to find themselves on the front pages of the papers, across websites, and in the broadcast headlines too.
How the organisation acts once the incident has occurred can have a major impact on the depth and permanence of the damage it may face. Accountability and taking new precautions are key moves that can impact customer's thoughts towards the organisation, and may sway them to use the company again.