What is QuSecure's end-to-end post-quantum solution?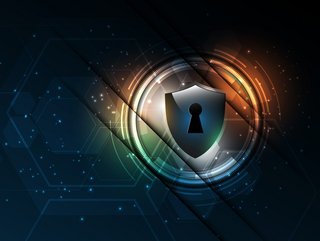 QuSecure has recently launched an end-to-end post-quantum cyber security solution to uniquely address current and future quantum computing threats
California-based cyber security company QuSecure has recently announced the launch of a new post-quantum cybersecurity solution, QuProtect.
The firm claims that QuProtect is the industry's first end-to-end quantum software-based platform designed to protect encrypted communications and data using a quantum secure channel.
The solution addresses 'present classical attacks' and future quantum computing threats for commercial enterprises and government agencies. The news of the release comes as increasing numbers of solutions providers are coming to market with quantum-resilient offerings built to withstand quantum computing security risks that threaten traditional public key cryptography.
Creating a secure future
QuSecure explained that QuProtect is designed around the entire data lifecycle to work anytime, anywhere and on any device with a focus on adoption, easy upgrade, and modern cyber-protection practices.
"QuSecure's mission is to provide enterprises and government organisations with a comprehensive cryptographic orchestration platform that addresses today's classical and future quantum threats," said QuSecure CEO Dave Krauthamer.
"Our QuProtect solution secures networks from current vulnerabilities using zero trust, next-generation standardised encryption, active monitoring, and attack remediation – all cloud-delivered in software to existing devices, over existing infrastructure. We are creating an exceptionally secure future using a unique and comprehensive approach to cybersecurity that gives organisations a practical encryption solution for resilience to cyberattacks. Early customers tell us that a SaaS end-to-end PQC approach is optimal to address their critical needs for a practical post-quantum cybersecurity solution. QuProtect is the 'easy button' for this critical PQC upgrade."
Taking more security precautions
The announcement comes as concerns over post-quantum threats are growing following a mandate from the White House that organisations take steps to secure themselves against post-quantum threats before quantum computers have the computing power needed to decrypt traditional public-key algorithms.
"National Security, Public Safety and Privacy have all collided in the past several years," said United States Navy (Retired) Rear Admiral Mike Brown, a senior cybersecurity specialist formerly with the Departments of Defense and Homeland Security. "Quantum security with quantum computing and encryption is foundational to public and private sector efforts to counter nation states, rogue actors, criminals and others. We must counter serious threats with advanced technologies that can be easily deployed and are successful. QuSecure is leading in this field, and I'm thrilled to be part of their advisory team."
The launch has also occurred as the global quantum cryptography market is growing, with researchers estimating the market was worth US$89mn in 2020. It is projected to reach a value of US$214mn by 2025 as more organisations look to bolster their defences against post-quantum threats.