Who are NSO Group, the company being sued by Apple?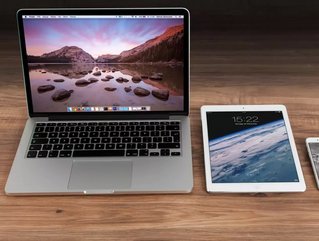 Cyber Magazine looks at cyber intelligence company, NSO Group, the company being sued by Apple for allegedly targeting iPhone users with a hacking tool.
Apple announced this week that it is suing Israeli spyware firm NSO Group and its parent company for allegedly targeting iPhone users with a hacking tool.
NSO's Pegasus software can infect both iPhones and Android devices, allowing operators to extract messages, photos and emails, record calls and secretly activate microphones and cameras. NSO Group said its tools were made to target terrorists and criminals. But it has allegedly also been used on activists, politicians and journalists.
NSO Group says it only supplies Pegasus to military, law enforcement and intelligence agencies from countries with good human-rights records. However earlier this month, US officials placed the company on a trade blacklist, saying the software had "enabled foreign governments to conduct transnational repression, which is the practice of authoritarian governments targeting dissidents, journalists and activists".
Apple's move follows a lawsuit launched in 2019 by WhatsApp which is still working its way through the US court system. In its initial court filing, WhatsApp said NSO Group "developed their malware in order to access messages and other communications after they were decrypted on target devices". Other tech firms, including Microsoft, Meta Platforms (formerly Facebook), Google-owner Alphabet and Cisco Systems have all previously criticised NSO.
Apple's Senior Vice President, Craig Federighi said in a statement: "State-sponsored actors like the NSO Group spend millions of dollars on sophisticated surveillance technologies without effective accountability. That needs to change.
"Apple devices are the most secure consumer hardware on the market — but private companies developing state-sponsored spyware have become even more dangerous. While these cybersecurity threats only impact a very small number of our customers, we take any attack on our users very seriously, and we're constantly working to strengthen the security and privacy protections in iOS to keep all our users safe."
Who are NSO Group?
NSO Group Technologies (NSO standing for Niv, Shalev and Omri, the names of the company's founders) is an Israeli technology firm primarily known for its proprietary spyware Pegasus, which is capable of remote zero-click surveillance of smartphones. It was founded in 2010 by Niv Karmi, Omri Lavie, and Shalev Hulio.
NSO's founders are ex-members of Unit 8200, the Israeli Intelligence Corps unit responsible for collecting signals intelligence. The company's start-up funding came from a group of investors headed by Eddy Shalev, a partner in venture capital fund Genesis Partners. The group invested a total of $1.8 million for a 30% stake.
Since 2012 the company has been faced with a host of accusations and lawsuits for allegedly using the software to target governments and journalists. According to Wikipedia, in 2012, the government of Mexico announced the signing of a $20 million contract with NSO. It was later revealed by a New York Times investigation that NSO's product was used to target journalists and human right activists in the country. In 2015, the company sold surveillance technology to the government of Panama. The contract became the subject of a Panamanian anti-corruption investigation following its disclosure in a leak of confidential information from Italian firm Hacking Team.
In 2014, the American private equity firm Francisco Partners bought the company for $130 million. In 2015 Francisco was seeking to sell the company for up to $1 billion. The company was officially put up for sale for more than $1 billion in June 2017, roughly 10 times what Francisco originally paid in 2014. At that time, NSO had almost 500 employees, up from around 50 in 2014.
On August 1, 2018, the Human Rights Group Amnesty International accused NSO Group of helping Saudi Arabia spy on a member of the organization's staff. Citizen Lab researchers reported in October 2018 that they were being targeted by undercover operatives connected to NSO. In response to an Associated Press report, NSO denied any involvement.
On February 14, 2019, Francisco Partners sold a 60 per cent majority stake of NSO back to co-founders Shalev Hulio and Omri Lavie, who were supported in the purchase by Novalpina Capital. Hulio and Lavie invested $100 million, with Novalpina acquiring the remaining portion of the majority stake, thus valuing the company at approximately $1 billion. The day after the acquisition, Novalpina attempted to address the concerns raised by Citizen Lab with a letter, stating their belief that NSO operates with sufficient integrity and caution.
In April 2019, NSO froze its deals with Saudi Arabia over a scandal alleging NSO software's role in tracking murdered journalist Jamal Khashoggi in the months before his death. This was followed in May that year with WhattsApp's case. 
NSO Group statements 
In response to the recent allegations against them, NSO Group has made a plethora of statements on its website. Its most recent statement in November 2021 said: "NSO Group is dismayed by the decision given that our technologies support US national security interests and policies by preventing terrorism and crime, and thus we will advocate for this decision to be reversed. We look forward to presenting the full information regarding how we have the world's most rigorous compliance and human rights programmes that are based on the American values we deeply share, which already resulted in multiple terminations of contacts with government agencies that misused our products."
Working for NSO Group 
NSO Group was ranked number 14 on the Dun & Bradstreet (Israel) Dun's 100 ranking of the "50 Best High Tech Companies to work for" in Israel in 2020. 
The company employs 500 people and is based in Herzliya, near Tel Aviv, Israel.