Why is the education sector a target for cyberattacks?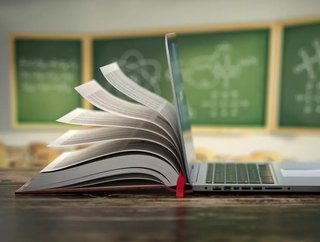 Due to the sharp increase in remote learning and virtual classrooms, the education sector experienced a sharp increase in cyber attacks
The coronavirus pandemic has dramatically affected the education sector with schools, colleges, and universities around the globe having been forced to close their doors and deliver classes remotely.
Check Point Research (CPR) has now seen an increase in cyberattacks against the global education sector, as the back-to-school season gets underway. During the month of July, the education sector experienced the highest volume of cyberattacks compared to other industry sectors that CPR tracks, with an average of 1,739 cyber attacks documented per organisation each week, marking a 29% increase from the first half of 2021.
The top 5 most attacked countries were India, Italy, Israel, Australia, and Turkey. The UK/Ireland/Isle-of-Man region experienced a 142% increase in weekly cyberattacks targeting the education sector; East Asia region marked a 79% increase.
Tom Kendrick, EMEA security evangelist at Check Point Software: "The short-notice, on-and-off shift to remote learning exacerbates the security risk. With so many students logging on from their home networks using their personal devices, the current back-to-school season presents a range of new security threats that many aren't prepared to address. Organisations in the education sector should be proactive in their protection strategies. It's important to constantly change and strengthen your passwords and use technologies that prevent cyberattacks, such as ransomware."
Cyber Safety Tips for Academia, Staff and Students
Keep software up to date:

Regularly updating software eliminates vulnerabilities that hackers can use to launch ransomware attacks. Patching your software and devices stops anyone from being able to access your systems without your permission.

Strengthen passwords: 

Passwords are very important - it is a good idea to regularly review and strengthen passwords that you use for logging onto remote resources, such as email or work applications.

Be phishing-aware:

Be wary of clicking on links that look in any way suspicious and only download content from reliable sources that can be verified. 

Reduce attack surface:

 A common approach in information security is to reduce the attack surface. For endpoints, you need to take full control of peripherals, applications, network traffic, and your data. You need to encrypt data when it is in motion, at rest, and in use. It is also important to make sure you enforce your corporate policies to achieve endpoint security compliance

Use Anti-ransomware:

 This technology allows you to detect signs of ransomware and uncover running mutations of known and unknown malware families by using behavioral analysis and generic rules